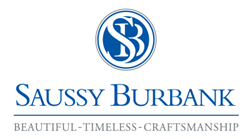 The first Videotel media player I bought worked out-of-the-box and has run continuously ever since. - Brant McConley, Marketing Director, Saussy Burbank.
Charlotte, NC (PRWEB) July 15, 2014
For over 25 years, Saussy Burbank has been an expert in bringing sustainable developments to the Carolinas. Building everything from affordable housing to upscale custom infill homes and traditional neighborhood developments, the company is dedicated to supreme customer service and attention to detail. So when the homebuilder needed a reliable digital media solution to loop content its model homes, design centers and corporate office, it looked to Videotel Inc. and its VP71 industrial media player for a solution.
Videotel's VP71 is an industrial grade digital media player that auto powers on, auto loops and auto repeats content seamlessly without menus, remotes or manual interaction. The VP71 supports RS232 with a communication-ready port, allowing you to play content at certain times of the day.
"We have slideshows of product photography playing on televisions inside our model homes. I used other DVD/Blu-ray players for years and always has trouble with them. The looping DVD players never worked correctly and we were constantly replacing equipment," said Brant McConkey, marketing director for Saussy Burbank. "The first Videotel media player I bought worked out-of-the-box and has run continuously ever since."
Incomparable in quality and reliability, the VP71's rugged design is the perfect solution for homebuilders like Saussy Burbank that need reliable digital media players for model homes and design centers. The VP71 is proven to run for over six years without failure, even with 24/7/365 continuous use.
"Videotel understands the need for affordable and reliable, auto-looping media players for companies that need to promote products and services in multiple locations," said Lisa Schneider, Videotel's vice president of business development and market strategy. "We are proud to offer such a solution to Saussy Burbank and their distinctive line of model homes and design centers."
For more information on the VP71, or any other of our high quality industrial DVD players, visit the Video Inc. website at http://www.videoteldigital.com, or call us at (800) 670-4412.
About Videotel Inc.
Videotel Inc. is the leading nationwide manufacturer of the HD2600 industrial looping DVD players and a unique line of industrial media players, digital signage players and audio players for video content. Videotel is based in San Diego, Calif., with over 33 years of market experience in developing simply reliable industrial digital products and solutions. To learn more about Videotel Inc., visit http://www.videoteldigital.com.