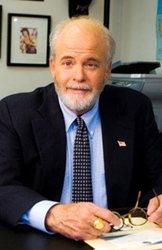 These stalking victims can't even go to the corner store without fearing for their lives
Los Angeles, California (PRWEB) June 26, 2014
Los Angeles based Stalker Investigations agency, Worldwide Intelligence Network, introduces their Anti-Stalker Task Force, a group of elite investigators who have over 40 years of collective experience in the field of personal protection.
"We receive a number of calls from men and women who are terrified. These stalking victims can't even go to the corner store without fearing for their lives," Robert Mann, founder of Worldwide Intelligence Network and lead investigator states.
According to government statistics, there are 6.6 million victims of stalking every year. Stalking is defined as a series of acts directed at a specific person that would cause that person fear. In recent years, stalkers have turned to technology to track their victims, defying geographical boundaries and making it more difficult for authorities to prosecute them.
"Stalking is a serious crime that can cause depression and hopelessness. While we recommend victims always turn to the police first, sometimes further assistance is needed to bring these stalkers to justice. That's what the Anti-Stalker Task Force is for."
The Anti-Stalker Task Force helps victims by providing personal protection, background checks on the stalker, and surveillance. In the event legal action is taken, all information complied and any evidence that is gathered can be presented.
About Worldwide Intelligence Network
Worldwide Intelligence Network is a private investigative agency founded by Head Investigator, Robert Mann. The agency has over forty years of collective investigative and personal protection services experience. The elite team is comprised of former members of the FBI, Secret Service, CIA and police force. With headquarters in Los Angeles and a satellite office in New York, WIN offers a comprehensive range of investigative and protection services in nearly every metropolitan city in the world. Robert Mann has appeared in the media as an expert in investigations, featured on national television, radio and magazines.
Contact Info:
Robert Mann
10100 Galaxy Way, Suite 2232
Century City, California 90067
info(at)wincor(dot)com
1 877 885 5220