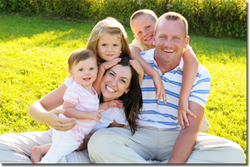 Safe Money Resource represents a one-stop center for comprehensive resources on many investor options, including life insurance.
Cherry Hill, NJ (PRWEB) June 26, 2014
When it comes to life insurance, investors have many options available. Being educated about the advantages and downsides of every life insurance policy is essential for choosing the one best-fitted to someone's unique financial needs, according to experienced wealth planner Brent Meyer. For helping investors become knowledgeable of what is involved, Safe Money Resource offers a free, newly-available guidebook covering the basics of life insurance.
Among others, there are many types of life insurance including: whole life insurance, term life insurance, variable life insurance, universal life insurance, and indexed universal life insurance. These insurance policies differ from each other in terms of the amount an individual pays in premiums, the policy's cash value, the amount of return an investor receives, and other factors.
"Investors buy life insurance for two reasons: for having financial protection in place at death or increasing their savings. In order to buy the insurance policy that's best for your goals, it's important to be aware of everything that's involved, as there's no one policy that's a comprehensive solution for all investor needs," explained Meyer, President and co-founder of Safe Money Resource. "For instance, one of the most important things to determine is how much coverage you'll need. Key factors that'll influence a person's decision are how many people are dependents under him or her, what his or her current budgetary constraints are, and how much he or she can afford. It's clear that education is key."
Available at Safe Money Resource's website, SafeMoney.com, the guidebook covers lots of valuable content relating to life insurance, including:

The key differences between the five types of life insurance
Premium payments involved with each type of insurance policy
Details related to each policy such as cash value, death benefits, and other factors
Why it is important to select the right policy and pay the right amount from the start
How to determine how much insurance an investor needs
Benefits of every type of life insurance
And so much more
The free guidebook can be found at: http://safemoney.com/life-insurance.
"Safe Money Resource represents a one-stop center for comprehensive resources on many investor options, including life insurance. As client-minded professionals, we seek to empower information seekers with key information so they can make solid, financially-educated decisions about their financial future," continued Meyer. "Should you need guidance in selecting an insurance policy that's right for you, you can count on our trustworthy team to give you unbiased advisement that's carefully tailored to your circumstances."
Aside from informative content on life insurance, SafeMoney.com also has myriad articles and resources available on other options available for generating a guaranteed lifetime income, including annuities, individual retirement accounts, Social Security benefits, long-term care insurance, sound retirement planning, and solid estate planning.
Safe Money Resource is committed to empowering investors through education. By being up-to-speed about what investment options involve, people can make sound decisions about what is best for helping them reach financial security. On top of its educational mission, Safe Money Resource also represents a small network of independent, client-focused professionals who specialize in various insurance products for clients to achieve long-term financial well-being.
All people who join Safe Money Resource must undergo the "Safe Money Approval" process, or a pre-membership period in which they are carefully vetted for strong professional ethics, complete commitment to client needs, and a track record of helping clients achieve financial prosperity. Once they join the network, "Safe Money Approved" wealth planning experts hold themselves to a very strict code of professional ethics and personal conduct, in which they agree to always act according to the client's interest, be upfront in their advisement, and show integrity in how they conduct their practices.
Another way in which Safe Money Resource's trusted team members stand out is for their independent status. Unlike "captive" agents who are able to offer only insurance carrier's financial products, Safe Money Resource's independent advisors can offer a wide range of financial products from many insurance carriers. Consumers are therefore able to choose from a variety of products, can have financial policies underwritten more conducive to their individual nuances, and can have the advantages and drawbacks of the various financial products illustrated by their "Safe Money Approved" financial experts.
"Our team is wholeheartedly committed to the needs of our clients. We will always be upfront and completely open about what an investment option entails, and how it may fit in or not quite align with your financial objectives," explained Meyer. "Because we are so focused on quality results and enduring ethics, investors can be confident they are getting advisement from experienced wealth planners who are as focused on their long-term financial prosperity as they are."