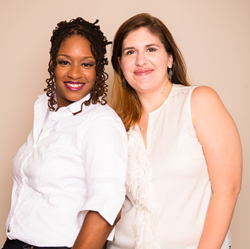 Why not nurture the creative talent of our youngest generation while they are still brave enough to express their boldest dreams and their wildest fears?
Atlanta, GA (PRWEB) June 26, 2014
Tandem Light Press' imprint, Sky Light, will feature a new line of books by and for children. Eight-year-old Heru Kamau, who joined Tandem Light Press in May with his father, will be a published author before he starts school again in the fall. The father-son team worked together to write a book about a powerful black snake who outsmarted his enemy to save an entire helpless town.
The company will also begin working with schools during the 2014-2015 academic year to bring book publishing programs and writing initiatives to children and youth. "Why not nurture the creative talent of our youngest generation while they are still brave enough to express their boldest dreams and their wildest fears? The future of publishing lies in the younger generations and keeping up with their demand for technology both as writers and readers," says Tandem Light Press President, Dr. Pamela Larde, a professor, award-winning author, and entrepreneur. "We're offering a dynamic, affordable vision for innovative and inspiring authors in all genres and for all ages. We call it Postmodern Publishing."
Authors embrace a publishing solution that's not quite traditional, not quite self-publishing, but sits somewhere in between, bringing a new perspective to the industry. One of the youngest presidents and founders of a publishing company, Dr. Pamela Antoinette Larde, had a unique vision for the future of indie publishing after publishing her own book (Letters to the Brokenhearted) left her wanting more. She then recruited her former editor—youngest senior editor, now executive editor, in the industry—Caroline Donahue. Social media and word of mouth have been great avenues for Tandem Light Press. Before the company even officially launched on January 1, 2014, they already had five manuscripts to review. It's clear from the initial response that authors crave their publishing model.
In addition to Larde and Donahue, the team consists of bright young award-winning Atlanta author, Anne Marie Stoddard (Murder at Castle Rock) as the new marketing director. The three have an impressive resume, including five degrees, multiple book awards, and an author, Anthony Harris, recently featured on PBS's "Freedom Summer."
"We feel extremely fortunate to have so many authors - especially the young ones. We plan to publish only ten titles per year, and we've gotten so many children's books that we're officially launching a new imprint in July," says Donahue, 28, who has edited over 120 manuscripts in just two years, and has over 13 years of marketing experience.
"One of the things that our authors are so impressed by is the fact that our team shares a common philosophy and core ideals to give our clients the best. Excellence isn't limited to traditional publishing companies," says Larde. "We aim to be unconventional and empowering."
Launched in January 2014, Tandem Light Press is a company committed to inspirational life change through publishing, life coaching, and motivational speaking. Sky Light, their children's book imprint, will publish its first two titles in July. Their mission is four-fold: Excellence, Accessibility, Education, and Innovation. In addition to monthly workshops and webinars, the Tandem Light Press team works closely with all of its authors throughout the entire publishing process. "The goal is simple," Larde says. "We want authors from age 5 to age 95 to come away with a finished product and an unforgettable experience that we can all be proud of."
For more information: TandemLightPress.com.