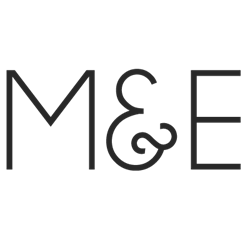 Seattle, WA (PRWEB) June 25, 2014
If Moda & Estilo were a print publication, it would be a coveted glossy full of the fashion and beauty trends, tips, tricks, and human-interest stories we are used to. Moda & Estilo does offer all of that, however there are a few big differences that set this digital lifestyle magazine apart.
Bilingual Content: Robust bilingual content and inspirational stories about ordinary Latinas doing extraordinary things.
Real People: Monthly editorials that feature real people (not models) in a high fashion context. M&E also features real people doing great things in their Men to Know, Leading Latina and Stylish Peeps sections.
Untold Fashion Stories: Intriguing industry professionals who are behind the scenes but making a huge difference. M&E covers stories in underrepresented fashion markets around the world.
Still in its first year, Moda & Estilo is experiencing steady growth, averaging 20,000 page views per month, and has just launched a re-design that addresses the increased demand for Spanish-language content.
"Our social following of 17,000 Facebook followers is almost half Spanish-speaking, with almost 6,000 users from Mexico alone. So we're translating more of our content to Spanish, and promoting more articles that are written specifically for the Latino audience," shares publisher, Cynarah Ellawala.
This is a personal passion for Mrs. Ellawala, who was born in the Dominican Republic, raised in New York City and now represents the growing Hispanic population in the Northwest, which grew to the largest minority group in the state at nearly 12% of the total population according to the 2012 Census.
Mrs. Ellawala's reason for starting Moda & Estilo is simple: when she was growing up there were zero role models for her to emulate. "I never saw successful, fashionable, and uniquely beautiful Latinas in the pages of any magazines," she says. "This is why it's so important that we tell the stories of Latinas who are making a difference." Moda & Estilo is also tapping into an important trend that more should be paying attention to; there is an opportunity for Spanish-language media, done right, to thrive. According to Ad Age the "U.S. Latino Media is growing faster than general market media every year, posting 4.6% growth in 2011 to top $7 billion, compared to a slender 1.1% increase for all U.S. Media."
For one of its latest editorials, El Nuevo Hollywood, Moda & Estilo tapped RaqC, the "Queen of Spanglish Media," most known for her role in the Mun2 reality show, "Jenni Rivera Presents: Chiquis and RaqC," and is now one of the tastemakers on NUVO TV's The Collective. In July, Moda & Estilo will feature actress and visual artist, Patricia Mota, sister of the famed Dominican model Omahyra Mota, who was on almost every runway in the mid-2000s.
The redesign also addresses another important issue: telling stories visually.
According to J Reese, Moda & Estilo Digital Marketing Director, "We wanted to give our viewers a more image-driven site, with larger images throughout, that showcases the great original content our team is producing, such as our editorials and feature interviews."
With a growing team of over 20 knowledgeable contributors, Moda & Estilo features all things fashion and beauty, and soon, e-commerce connecting designers just below the surface with consumers seeking unique pieces.
Read the latest at modaandestilo.com.
# # #