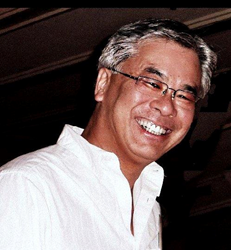 I am excited to be joining a medical community known around the world for excellence.
Beverly Hills, CA (PRWEB) June 25, 2014
Dr. Bruce Lee, inventor of the Acessa procedure for treatment of uterine fibroids, is pleased to announce that he has opened his practice at the Rox Center in Beverly Hills and is now accepting new patients.
A native of Los Angeles and Board Certified in OB/GYN, Dr. Lee stated, "I am very pleased to return to Southern California and to devote my career to bringing the many benefits of Acessa to patients who suffer from the heavy bleeding, pain, and abdominal enlargement caused by fibroid." Uterine fibroids are benign tumors that cause symptoms in 20% of women 25-50 years of age. They are the leading indication for hysterectomy in this age group.
Dr. Lee has performed radiofrequency ablation of fibroids since 1999. He also designed the instrumentation needed to effectively and safely ablate fibroids. Acessa is a same-day, outpatient, minimally invasive procedure that effectively alleviates all fibroid symptoms, only requires two small incisions (5 and 10 mm), and allows rapid return to normal activities (3-5 days) with minimal postoperative discomfort.
As the lead investigator in numerous studies published in peer-reviewed medical journals, Dr. Lee has widely lectured regarding fibroid treatment for the last 13 years. He has also instructed gynecologic surgeons in the performance of Acessa across the world (U.S., Europe, Canada, Mexico, and Central America).
"By launching the Fibroid Treatment Center in Beverly Hills at the Rox Center, I am joining a medical community known around the world for medical excellence," he said.
Located at 465 N. Roxbury Drive, suite 1001, Beverly Hills, CA 90210, Dr. Lee will perform consultations, ultrasound examinations, and advise patients about all forms of fibroid treatment. He will continue to provide personalized, hands-on instruction to gynecologic surgeons through his Fibroid Training Institute.
"As the first physician to successfully treat fibroids with radiofrequency ablation and laparoscopic ultrasound, and therefore as the surgeon most experienced in performing Acessa, I feel it essential to provide an informative and intensive training program so that patients everywhere can safely enjoy the many benefits of Acessa," said Dr. Bruce Lee.
ABOUT Dr. Bruce Lee
Dr. Lee attended Keck-USC School of Medicine and did his residency at Women's Hospital / Los Angeles County-USC Medical Center. After being in clinical practice in Monterey, CA for 14 years, he conducted multiple clinical research studies involving fibroids. In 2004 he co-founded Halt Medical, Inc. in order to design and develop the instrumentation for Acessa. He served as Halt's Chief Medical Officer for 10 years and is credited with multiple patents in the field of radiofrequency ablation. He served as Chief of Obstetrics and Gynecology at Community Hospital of the Monterey Peninsula and was a Medical Director at Monterey Peninsula Surgery Center until 2008. He has held staff positions in multiple countries and six states, including Einstein College of Medicine in New York .
Dr. Bruce Lee's website: http://fibroidrfa.com
Dr. Bruce Lee's email: drbrucelee(at)roxsurgery(dot)com
Facebook: http://www.facebook.com/pages/Bruce-B-Lee-MD/334027996722800;
Twitter: https://twitter.com/DoctorBruceBLee
Contact:
Elizabeth Randolph
Phone: 1-844-ACESSA1 (1-844-223-7721)
Office Address: 465 N. Roxbury Drive, Suite 1001
Beverly Hills, CA 90210