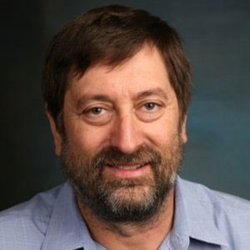 "This app will help offset patient anxiety while also serving as a valuable tool for cardiologists and the medical community overall."
Santa Clara, CA (PRWEB) June 25, 2014
Danny Oberman experienced a "cardiac incident" in 2013. It changed his life – personally and professionally. He founded CathMaps+ to alleviate the anxiety around the risk of a second heart event.
Oberman, Founder and CEO, is a technology expert. He used his experience and personal understanding of what it means to live with an elevated risk of a heart attack, to create a tool – an app - to give other cardiac patients peace of mind. The CathMaps+ mobile application integrates a patient's cardiac history with an interactive map of cardiac catheterization labs throughout the world. The app also provides the emergency phone number (911 in the US) for every country in the world.
"By creating and launching the CathMaps+ app, it is my hope that heart disease patients and their families will be equipped with a sense of normalcy and peace of mind as they go about their daily lives, especially when they travel," says Danny Oberman. "As a life or death condition, the idea of suffering a repeat incident can be an almost constant concern. This app will help offset patient anxiety while also serving as a valuable tool for cardiologists and the medical community overall."
The HIPAA compliant app, owned by Kickstart LLC, is available for most Android and iOS users. CathMaps+ was an Appy Award finalist in the category of mapping and location-based technology for its ability to locate the nearest cardiac catheterization lab (cath lab) anywhere in the world. Oberman will speak about the complexity of developing the app in a regulated environment, where patient privacy is key, at the Silicon Valley Boomer Venture Summit this week in Santa Clara.
Approximately 715,000 Americans have a heart attack each year, according to the Centers for Disease Control. Nearly 30% of those have already suffered a heart attack. The CathMaps+ app ensures that patients quickly locate and are directed to a medical facility with a catheterization lab – wherever they may be traveling. They can securely access and share their medical history with the lab staff, saving critical time in treatment. They can also give permission for their information to be shared with loved ones, caregivers or emergency professionals.
###
ABOUT
CathMaps+, an Israeli-based technology company, is owned by Kickstart LLC, and is available for most Android and iOS users. The app is available in English and Spanish, with additional languages releases throughout 2014. It may be purchased from the App Store and Google Play.
Features of the app include:

Saves precious time in a cardiac emergency and could save lives!
Uses GPS to locate and provide directions to the nearest Cath Lab in most parts of the world
Safely stores and shares your cardiac medical records with medical practitioners
Can share your medical history with family members