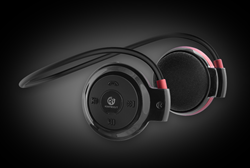 Rokit Boost Extends Product Availability in North America via Amazon Canada
New York, NY (PRWEB) July 09, 2014
As a quality-minded innovator of mobile accessory products, Rokit Boost looks to provide exceptional value in each of its offerings to today's mobile lifestyle consumers. Due to increasing popular demand, Rokit Boost is now making its products available throughout more of North America, through its new seller account on Amazon.ca.
With the greater product availability, users in Canada will also be able to purchase and enjoy Rokit Boost's high-performance consumer electronics. Rokit Boost's additional sales channel through Amazon.ca builds upon its prior company development of becoming a certified Amazon.com vendor.
Rokit Boost's Brand Credibility and Growing Appeal
Over four years on Amazon.com, Rokit Boost honed an enduring reputation as a stellar mobile accessory products provider. In that time period, it maintained an overall record of 4.9 out of 5 stars, and received over 1,000 positive reviews (99 percent of all reviews) and no negative user reviews. At present, Rokit Boost's product line continues to yield a 4.5-5 star review range from satisfied customers.
Rokit Boost continues to draw attention from the online mobile accessories review community, as well. Many bloggers and respected reviewers have endorsed the performance value of established product options such as the Rokit Boost Rectangle, and newer releases such as the SWAGE Sport Bluetooth headphones.
Great Products for Exceptional Consumer Value
Rokit Boost offers an extensive line of high-performance consumer electronic accessories, including wireless speakers, Bluetooth headsets, mobile power banks, iPhone battery cases, Bluetooth keyboards, and more. In line with its mission to offer consumers great products at affordable pricing, Rokit Boost also offers refurbished mobile consumer products at reduced rates.
Other Important Information
On top of its consumer-minded product line, Rokit Boost is also committed to strong customer satisfaction. All Rokit Boost products come with a 1-year warranty and a 30-day money back guarantee, should there be any issues with a product. Technical support for all mobile accessories can also be found at Rokit Boost's technical support forum: http://forum.rokitboost.com/.
Rokit Boost's products can be purchased through its online e-commerce store as well as through its Amazon.com and Amazon.ca accounts. Please visit http://www.rokitboost.com for more details.
About Rokit Boost
Rokit Boost is a pioneer of affordable, high-quality mobile accessories. Whether they are innovations including iPhone charger cases, Bluetooth headphones, or wireless Bluetooth speakers/microphones, Rokit Boost's team seeks to add substantial enhancements to great existing products. The company also offers a refurbishment program of certified products for exceptional customer value, at reduced pricing.