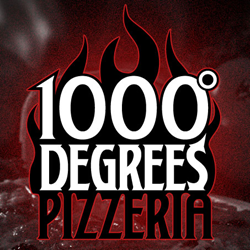 This isn't just fast casual pizza, it's the best pizza you are ever going to eat, served in a fast casual environment.
Bridgewater, NJ (PRWEB) June 26, 2014
1000 Degrees Pizza, a fast casual pizza franchise, announces deal with GGP (General Growth Properties) to join an exciting tenant lineup at the Bridgewater Commons. Since the 2014 plans to expand over the greater tristate area of New Jersey, Pennsylvania, and Delaware were announced, franchisee interest has sky-rocketed. The company is excited to announce extreme franchisee interest in these areas, and expects 30+ unit development thru 2015. Joining an excited tenant lineup, and neighboring a very busy Chipotle restaurant, 1000 Degrees expands the lunch and dinner options at the Bridgewater Commons, located outside the Bridgewater, New Jersey mall.
Using a 100 year old Neapolitan Pizza dough recipe, 1000 Degrees Pizzeria offers a traditional Neapolitan Pizza, with a twist. At 1000 Degrees, the slogan is "you create it, we fire it at 1000 degrees", a clever reference to their high heat oven temperatures, which cook the pizza in less than 2 minutes. 1000 Degrees Pizza fuses fast-casual with old world flavor. Customers can either order from the shop favorites, like "buffalo chicken", "grandma Marie's broccoli rabe", or "The Philly", a cheesesteak pizza to name a few, or create their own special combination.
1000 degrees pizza is now accepting qualified franchise applicants, as well as master franchisees, and master area developers. The combination of the best fast casual pizza concept along with literally the best pizza anywhere, would explain the "off the charts" response the public is having to their newly opened locations. The average cost for a 1000 degrees pizza franchise is approximately $175,000-325,000.00 USD, making it the most affordable of all fast casual pizza franchises concepts currently offering pizza franchise options in the USA. Applicants can apply online at the corporate website, and will be contacted by a 1000 degrees pizza franchise coordinator within 1-2 business days. 1000 Degrees Neapolitan Pizzeria is one of many new emerging fast casual pizza concepts, but unlike others, seems to focus on the quality of their pizza as much as the experience in their restaurant. "This isn't just fast casual pizza, it's the best pizza you are ever going to eat, served in a fast casual pizza concept environment", a company spokesman was quoted saying.