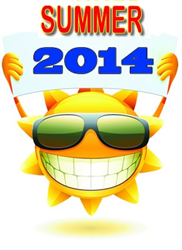 "We've been using small videos also to boost exposure and it's been working out very well. For each promotion we drop in at least 1 video, and the fans really seem to love it."
Elmsford, NY (PRWEB) June 25, 2014
Eyecare Associates LLC., has been in business for over 15 years online, and has a proven track record of great customer service and huge selection on designer sunglasses. Specializing in the retail of sunglasses, contact lenses, and contact lens accessories, they are one of very few authorized online retailers of those products.
For the changing of the seasons, they are running a first week of summer sale that is giving 25% off any pair of sunglasses in their entire store. With huge brands like Ray Ban, Gucci, Carrera, and Maui Jim just to name a few, this sale is going to appeal to a wide range of people.
The coupon code that needs to be applied at the check out page is "summer2014," and will credit your shopping cart with the discount. Visitors looking to take advantage of this deal need to act fast because it ends on June 29th at midnight.
"These seasonal sales are always very beneficial for both us and the customer. We can get increased exposure by promoting the lower prices and we can offer a great product at a more affordable price to our loyal customers." - PJ from ShopCLE.com.
The company has also been actively using their social media channels to increase exposure and create community between the brand and following. Their social media channels which can be found here: Facebook, Twitter, and Youtube, show the transparency of the company.
At the moment, ShopCLE YouTube Channel possesses over 20 videos and they continue to add more each week. The subject matter of these videos are based on product reviews and how to videos. The purpose of the YouTube channel is to better educate viewers so that they can make an educated purchase or even know how to find the perfect frame for their face shape. Other videos that are currently being worked on, will touch on authenticity of the different designer brands to help educate viewers the big difference from cheap knock offs versus official designer sunglasses.
According to the Department of Commerce, losses to U.S. businesses from the counterfeiting of trademarked consumer products are estimated at $250 billion a year. Most knockoffs are of luxury goods carrying a well-known trademark. They are a deliberate attempt at deceiving consumers into thinking they are buying products made by a reputable manufacturer when they are, in fact, purchasing inferior copies. The counterfeiter sets out to make money by deception . . . deliberately assuming the identity of an established, reputable manufacturer. As one can see, the videos that will be housed on the ShopCLE YouTube channel will go a long ways to help educate users when they are looking to purchase designer sunglasses and designer optical frames.
Shopcle.com is based out of Westchester County, NY and has offices in Manhattan and Mahwah NJ. Shopcle.com has been in business online for the last 15 years selling contact lenses, contact lens removers, designer sunglasses, designer optical frames, eye vitamins, contact solution and all things eye care related. Shopcle.com provides free ground shipping on all orders over $100.