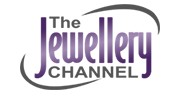 (PRWEB UK) 26 June 2014
To complement the unveiling of their new Bridal Collection which will dazzle shoppers both for the stunning offerings and the affordable prices to be found exclusively online at The Jewellery Channel (TJC) website, the retailer reveals key tips to help buyers make the ideal choice.
Gemstone Choices
While diamonds are the traditional choice for engagement and eternity rings, there are a number of other glorious options available for the contemporary woman. This has been made popular by the likes of Duchess Kate Middleton, who was given Princess Diana's sapphire engagement ring by Prince William. In addition to the precious gemstones – diamond, emerald, sapphire and ruby – there is a wealth of semi-precious gems that have equal wow-appeal. The main thing for a man to bear in mind is the individual taste of his lady. If she is the classic type, then diamonds will be the ideal buy. If however she is the type who enjoys something different from the norm, or has a special affinity for a particular gem, then that will be the way forward.
Ring Settings
The metal of an engagement or eternity ring is just as important as the gemstone(s), while the wedding ring is pure about quality metal that is always worn. While yellow gold has traditionally been the most popular metal of choice, once more TJC advises guys to primarily consider their partner's personal taste – she might prefer platinum gold or white gold far more than the yellow variety. Additionally, some skin tones suit yellow gold while others suit white gold or platinum best. A good way to know for sure is to pay attention to the jewellery metals that the lady wears most frequently.
Ring Styles
A crucial tip when it comes to ring gemstones is that different gems lend best to different cuts – this can play a major role in bringing out their sparkle and colour. Leading retailers such as TJC have a real-time online personal advisor to help shoppers make the perfect choice in cut. When it comes to wedding bands, it's key to choose a style that will feel comfortable at all times. If the edges are too sharp they might bite into the skin, so it's a good idea to opt for what is called a 'comfort fit, which is curved at the edges.
The Jewellery Channel has a wealth of superb engagement, wedding and eternity rings currently on exclusive online offer in their Bridal Collection. For example, the Engagement section of the website features outstanding rings in both platinum and gold set with dazzling diamonds and magnificent, rare tanzanite gems; the Wedding section has a beautiful new selection of comfort fit wedding bands in 9 carat white and yellow gold at amazingly affordable prices; and the Eternity section boasts a fresh collection of both full and half eternity bands in 9 carat white or yellow gold as well as platinum, set with a string of brilliantly sparkling diamonds. Shoppers will be spoilt for choice when it comes to declaring their undying commitment to that special person.