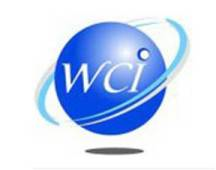 The addition of Shane Foster will greatly bolster our Risk Management services.
Marlton, NJ (PRWEB) June 26, 2014
Shane W. Foster joins the WCI risk management team as a leading consultant for compliance, marketing, and new business development in the repossession industry. With over 26 years of experience in direct recovery operations, Shane is a welcome addition to the expanded consulting services provided by WCI. Through the addition of these consulting services, WCI has become the nation's largest insurer of repossession companies.
Prior to joining WCI, Shane was the National Recovery Program Manager for Hub International. In a strategic move, WCI acquired the assets of that program. Shane transitioned into risk consulting for the recovery industry after owning and operating Federal Recovery in Boise Idaho for 23 years, and is one of very few licensed Insurance Risk Managers in the industry with experience owning and operating a recovery business.
His extensive knowledge in all aspects of daily operations has already enhanced WCI services in other areas, and will greatly bolster the WCI risk management portfolio. To learn more about WCI's new and improved services, visit http://www.wciinsurance.com.
About WCI
Westgate Commercial Insurance has been insuring businesses for more than four decades and collateral recovery specialists for nearly 30 years. The agency currently insures more than one thousand collateral recovery businesses in nearly all 50 states. Its program is nationwide, extremely competitive, and covers all aspects of today's recovery business. WCI agents are very experienced with the recovery industry and work with each client to obtain a policy that is tailor-made for the client's business. WCI is able to write new businesses, as well as operations with "towing for hire" exposure. The program is superior in that it is not a "claims made" or "group" policy. Nor is it on a "per unit" basis. Thus, clients need not complete time-consuming monthly reports.