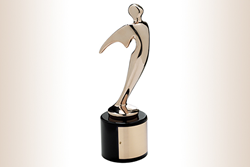 We hope this Telly Award-winning video will spread the message that 'Ethics Matter.'
(PRWEB) June 26, 2014
The Telly Awards has named "Ethics Matter," a video produced by Mindfile Multimedia and the Carnegie Ethics Studio for Carnegie Council, as the winner of two bronze awards in the 35th Annual Telly Awards. The awards are in the charitable/nonprofit and direct marketing categories. With nearly 12,000 entries from all 50 states and numerous countries, this is truly a remarkable achievement.
"Ethics Matter" provides a lively and compelling introduction to the Council's history, its current work, and its goals for the future. Carnegie Council for Ethics in International Affairs was founded 100 years ago as a catalyst for world peace; and Andrew Carnegie's vision still holds true today, as the Council works to promote open dialogues about ethics and principals of how we live our lives. Using an animated timeline, interviews, and video clips from Carnegie Council's in-house Carnegie Ethics Studio, this 5.5-minute video is instructive, inspiring--and most of all, fun to watch.
The Telly Awards was founded in 1979 and is the premier award honoring outstanding local, regional, and cable TV commercials and programs, the finest video and film productions, and online commercials, video and films.
A prestigious judging panel of over 500 accomplished industry professionals, each a past winner of a Silver Telly and a member of The Silver Telly Council, judged the competition, upholding the historical standard of excellence that Telly represents. And The Telly Awards once again joined forces with YouTube to give the public the power to help decide the winners.
"The Telly Awards has a mission to honor the very best in film and video," said Linda Day, executive director of the Telly Awards. "Carnegie Council and Mindfile's accomplishment illustrates their creativity, skill, and dedication to their craft and serves as a testament to great film and video production."
"It is a great honor to win not one, but two Telly Awards!" said Joel Rosenthal, president of Carnegie Council. "We would like to thank The Telly Awards, Mindfile, and all Council staff—especially the Carnegie Ethics Studio team--who worked so hard to make this happen. We hope this video will spread the message that 'Ethics Matter.'"
Founded by Andrew Carnegie in 1914, Carnegie Council for Ethics in International Affairs is an educational, nonprofit, nonpartisan organization that produces lectures, publications, and multimedia materials on the ethical challenges of living in a globalized world. For more information, go to http://www.carnegiecouncil.org