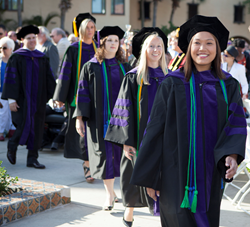 GULFPORT, FL (PRWEB) June 25, 2014
A total of 103 Stetson University College of Law alumni have been selected for Florida's Legal Elite in the July 2014 Florida Trend magazine.
The Legal Elite Hall of Fame includes two Stetson Law alumni, Mark A. Hanley JD '80 and Rhea F. Law JD '79. The Hall of Fame honors attorneys who have consistently ranked in the top tier in Legal Elite voting for several years.
This year, 20 Stetson Law alumni listed among Florida's Legal Elite were also selected by their peers as "up and coming" attorneys and three Stetson Law alumni were voted outstanding attorneys working in the government and non-profit sectors.
Florida's Legal Elite, now in its 11th edition, showcases attorneys chosen by their peers who exemplify a standard of excellence in their profession. All in-state members of the Florida Bar are asked to vote. The resulting list of Florida's Legal Elite represents fewer than 2% of the active Florida Bar members who practice in the state.
###
About Stetson University College of Law
Stetson University College of Law, Florida's first law school, has prepared lawyers and leaders since 1900. Today, Stetson leads the nation in blending legal doctrine with practical training, evidenced by its top-ranked programs in advocacy and legal writing. Through our academically rigorous curriculum and commitment to social responsibility, Stetson lawyers are ethical advocates ready to succeed in the legal profession.