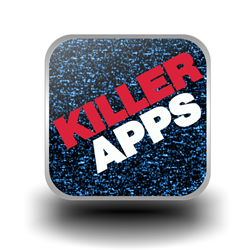 With summer approaching, this is a great time to update your technology at home and on the go with the latest connected devices. Many of these products can enhance safety, energy savings, convenience and comfort.
West Palm Beach, FL (PRWEB) June 26, 2014
The connected world is changing the way people experience information and entertainment. Now we can even gain control of our home, cars and more… everything from appliances and security systems to air conditioning, lights and keeping tabs on our vehicles from anywhere using our mobile devices.
News Media Group recently completed a satellite media tour with nationally recognized tech expert Andrea Smith that shared five products designed to help one stay connected at home, to their car and on the go. The tour is featured on the technology lifestyle website http://www.KillerApps.TV.
"With summer approaching, this is a great time to update your technology at home and on the go with the latest connected devices," said Karl Wayne, News Media Group's executive producer. "Many of these products can enhance safety, energy savings, convenience and comfort."
Some of the connected devices and gadgets featured included:
Staples Connect. Staples Connect is an exclusive Home Automation offering from Staples, consisting of a universal "Hub" that allow a multitude of devices from the most trusted brands in the industry to talk to each other, all through one easy to use App. The app and hub will allow consumers to control all of their most trusted brands such as Philips, GE, Honeywell, First Alert and Lutron in order to enable activities that both save money and provide peace of mind. For more information, visit http://www.staples.com/staplesconnect.
Logitech Harmony Ultimate. This universal remote, along with its Harmony Hub, can control your entire home entertainment system and more. It is compatible with more than 270,000 devices and with just one touch on its 2.4" color touch-screen, it can control everything – including devices hidden behind cabinets or walls. It can even dim Philips Hue lights, change the room temperature on the thermostat or set the mood by playing tunes on Sonos speakers. With the Harmony App, consumers will have control from anywhere in the home, turning their smartphone or tablet into a personal universal remote. Consumers will finally be able to take total control of the living room and beyond with the Logitech Harmony Ultimate. Visit http://www.myharmony.com for more information.
Bali Automated Window Treatments, Powered by Somfy. The Bali® automated window treatments, powered by Somfy, combine style with enhanced functionality to provide comfort, convenience, and energy savings. While a must for heavy, hard-to-reach, and multiple window treatment applications, automated shades are great for any window. Automated controls provide effortless operation with the touch of a button or can be programmed based on a schedule. Unsightly cords are eliminated for a cleaner and more streamlined look that also improves safety for kids and pets. Bali offers a wide range of styles, fabrics and colors for every taste, while state-of-the art Somfy motors and controls make installation and operation a breeze. Visit http://www.baliblinds.com/motorized for more information.
Delphi Connect. Delphi Connect enables drivers to carry out any of the following features remotely from their smart phone. The virtual key fob on a smart device can lock or unlock vehicle doors, open the trunk, start or stop the engine and operate the panic horn. Geo-fencing designates up to six circular "fences" around specified locations and sends alerts when the vehicle enters and exits a fenced area. Live tracking enables real-time vehicle tracking with five-second updates, showing vehicle speed and direction. Trip logging gives a summary of all trips from engine start to stop (date, times, distance, starting and ending locations). Vehicle health gives a diagnose of the vehicle's engine health, vehicle performance issues or monitors overall vehicle status. Alerts can send notifications on all of the above features. Visit http://www.delphiconnect.com for more information.
Kyocera Hydro Icon. The Kyocera Hydro Icon is a 4G LTE Android smartphone designed with everyday durability in mind. It's waterproof, dust-proof and drop-proof to be protected from life's accidents, like dunks in the pool, sand at the beach or drops on the hot asphalt. It features an 8 megapixel camera to capture memories and Kyocera's proprietary Smart Sonic Receiver technology that lets you hear more clearly in noisy places. Hydro Icon is available now at Boost Mobile for just $149.99 plus tax without a contract, and takes advantage of Sprint's new Enhanced LTE service for faster downloads in markets where available. Visit http://www.kyoceramobile.com/hydro-icon for more information.
For more information about all of the featured products, visit http://www.KillerApps.TV.
About News Media Group Inc.
Founded in 2009, News Media Group Inc. (NMG) produces original television and radio programming with industry experts and celebrities that help public relations professionals gain media exposure for their brands and clients. Based in West Palm Beach, Fla., with studio locations in South Florida, New York and Los Angeles, News Media Group is a leader in organizing and producing high profile Co-Op and Exclusive Satellite Media Tours (SMTs), Radio Media Tours (RMTs) and Ground In-Studio Media Tours (GMT's) throughout the year with Fortune 500 and other leading companies and public relations agencies. NMG shares these trends with consumers through its technology website, KillerApps.TV, and its consumer lifestyle website, InTheNews.TV and their "What's #Trending Now" segments.
Visit http://www.newsmg.com to learn more.
Contact:
Karl Wayne, Executive Producer
News Media Group Inc.
(334) 440-6397
Karl(at)newsmg(dot)com