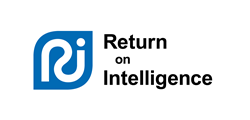 "Return on Intelligence is an ideal partner for hybris," said Moritz Zimmermann, hybris co-founder and CTO.
Philadelphia, PA (PRWEB) June 25, 2014
Today, Return on Intelligence (ROI) announced its partnership with hybris software, an SAP company, and the world's fastest growing commerce platform provider. "The insurance industry is being forced to change how they interact with agents and policyholders. Traditional portals, websites and mobile platforms don't allow the functionality to deliver a world class customer experience that can be provided by a solution like hybris," said Jonathan Kalman, President of ROI's Insurance Solutions business unit.
ROI's President and CEO, Gordon Brooks stated, "Our vision is to bring transformative solutions to Insurance Carriers, Brokers and Aggregators; as well as other customer-centric industries to help them respond to opportunities created by disruptive and innovative technologies." He continued, "hybris' omni-channel capabilities enable our clients to expand their reach to their clients and create a competitive advantage for themselves in the market."
"ROI is an ideal partner for hybris," said Moritz Zimmermann, hybris co-founder and CTO. Continuing, he said, "They bring the insight and ability to execute that is critical to the insurance industry."
The types of omni-channel customer engagement insurance solutions that ROI builds include:

Distribution channel solutions for Independent and Captive Agents, Direct, and Aggregators
Integrated point-of-sale and service portal and mobile solutions for an insurance company's agents and employees
Customer self service solutions for policy, billing, payment processing and claims
Real-time, cloud-based business solutions
Business intelligence and predictive analytics
"Our partnership with hybris and SAP accelerates the development of more complete and effective client services that will ultimately improve a company's speed to market, make them more operationally efficient and improve their financial ratios," continued Kalman.
About hybris software
hybris software, an SAP Company, helps businesses around the globe sell more goods, services and digital content through every touchpoint, channel and device. hybris delivers OmniCommerce™: state-of-the-art master data management for commerce and unified commerce processes that give a business a single view of its customers, products and orders, and its customers a single view of the business. hybris' omni-channel software is built on a single platform, based on open standards, that is agile to support limitless innovation, efficient to drive the best TCO, and scalable and extensible to be the last commerce platform companies will ever need. Both principal industry analyst firms rank hybris as a "leader" and list its commerce platform among the top two or three in the market. The same software is available on-premise, on-demand and managed hosted, giving merchants of all sizes maximum flexibility. Over 500 companies have chosen hybris, including global B2B sites W.W.Grainger, Rexel, General Electric, Thomson Reuters and 3M as well as consumer brands Toys"R"Us UK, Metro, Bridgestone, Levi's, Nikon, Galeries Lafayette, Migros, Nespresso and Lufthansa. hybris is the future of commerce™. For more information, visit http://www.hybris.com.
About Return on Intelligence
Return on Intelligence delivers innovative consulting, systems integration and commercial software engineering solutions. We help clients strategize design and implement core systems transformation solutions that position them to successfully respond to the pervasive impact of I-SMAC: the Internet of Everything, Social Media, Mobility, Analytics and Cloud-Computing. Headquartered in Philadelphia, PA, we have 1,000 employees and a global network of delivery teams located across the United States, Western Europe, Eastern Europe, and Russia. For more information, go to: http://www.returnonintelligence.com.