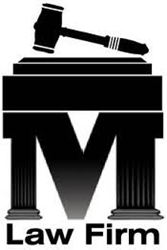 (PRWEB) June 25, 2014
A teenager is dead after being fatally struck by a BMW in Red Hook, Brooklyn, NBC News reported. (14-Year-Old Boy Crossing Street Hit, Killed By BMW in Brooklyn: Police, June 2, 2014). Police say that the teenager was taken to the hospital in critical condition after being hit by the car near Hicks and Lorraine streets around 7 a.m. but died shortly thereafter. Witnesses say the impact was so great that it flung the boy over a fence and was so loud that one woman though that two cars had collided. The driver of the BMW and a passenger remained at the scene and no criminality is suspected.
As reported, some people familiar with the site of the accident claim that it is a dangerous corner and that multiple high-speed accidents had happened there. Other residents also called on authorities to take action, stating that this death was one too many.
"For a parent, this is the worst possible news one could receive, and we are deeply saddened by the loss of this young man—our heavy hearts go out to his friends and family," said Adnan Munawar, Partner at Munawar & Andrews-Santillo LLP. "From what we can gather so far, this appears to be a genuine accident at an intersection that people have known to be dangerous for some time, but no one has done anything to change that. Hopefully this will be the last time someone has to die or be hit by a car before the authorities will take action. This is truly a dark day in Brooklyn."
"While we wait for the investigation to give a full report on what happened, it is also important to note that anyone who is the victim of a motor vehicle accident has rights, and that they or their loved ones should protect those rights, even if the thought of that is too overwhelming to bear at the moment. I have done this for a long time, and of course, compensation cannot replace the loss of a loved one, but it can alleviate additional financial stresses that come with such a loss. Especially in such a time of need, you should put your claim in the hands of an expert so you can focus on recovering or grieving. The right attorney will not only be able to masterfully handle your legal claims, he or she will also by able to understand your personal needs and treat you like you deserve. The consultation is free, and you only ever pay a fee if you win, so there is no reason not to call and have a true advocate by your side."
If you or a loved one has suffered an injury, medical condition, or worse, as a result of a motor vehicle accident in New York, you should contact a New York motor vehicle accident lawyer today to receive information about the your rights under the law and how to pursue claims for the compensation you deserve.
About Munawar & Andrews-Santillo, LLP
http://www.mlawfirm.com
http://workers-compensation-lawyers-nyc.com/
Munawar & Andrews-Santillo, LLP ("MLawfirm") is a Personal Injury Law Firm in New York City. Our team of highly qualified and skilled attorneys handles and represents clients in a wide range of legal areas including: Car/Auto Accidents, Bike Accidents, Truck Accidents, Construction Accidents, Workers Compensation, Medical Malpractice and No-Fault Collection/Litigation/Arbitration or Accidents. If you need legal help feel free to contact our attorneys. We are available 24 hours a day, 7 days a week, 365 days a year to our clients. Because Insurance companies have their attorneys, adjusters and representatives well trained to defend, delay and frustrate your right to recover full and adequate compensation and damages. One of our greatest strengths is that we are Trial Lawyers. That means we prepare client's case as if it is going to court and we use tireless effort to secure the best possible results for them. At Munawar & Andrews-Santillo LLP, a preeminent New York law firms, no case is too large or too small. Our attorneys treat all clients with the respect and dignity they deserve. Our law firm and attorneys work hard to deliver the very best results to all of our clients. Do you have a legal issue? Do not hesitate to call for free consultation at (212)-400-4000.
"Lawyer Advertising"
"Prior results do not guarantee a similar outcome."
"Content of the press release is not intended to provide legal or other advice or to create an attorney-client relationship."