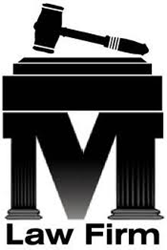 (PRWEB) June 27, 2014
One person is dead and several people are injured, including Comedian Tracy Morgan, after a car accident in New Jersey, CNN reported. (Police: Driver Charged in Tracy Morgan Crash Was Awake in 24 Hours, June 9, 2014). Police say the driver of a tractor-trailer failed to notice slow-moving traffic ahead of him and although he swerved to avoid the Mercedes limo bus in which Mr. Morgan and his companions were riding, he struck it from behind and forced it to rotate and overturn. There were four other vehicles involved in the crash. One of the passengers, James McNair, died as a result from the accident and Mr. Morgan reportedly suffered broken ribs, a broken nose, a broken leg, and a broken femur, amongst other injuries. Mr. Morgan is listed in critical but stable condition and is expected to remain in the hospital for several weeks.
As for the driver of the tractor-trailer, Kevin Roper, 35, he is being charged with vehicular homicide and assault by auto. Authorities suspect that Mr. Roper was awake for more than 24 consecutive hours before the incident, which would be a violation of federal hours of service regulations. Walmart, the company for whom Mr. Roper was reportedly working, issued a statement to the contrary and expressed that the company believed he was within federal limits. The investigation continues, with the National Transportation Safety Board expected to get involved.
"First of all, our hearts go out to the friends and family of Mr. McNair and all those affected by this tragic incident." said Adnan Munawar, Partner at Munawar & Andrews-Santillo LLP. "This was a major crash with serious consequences, and unfortunately the worst has occurred. If it turns out that the driver was in fact in violation of federal regulations, it will also be important to know why he was and who knew about it. These regulations exist for a reason—even experienced, professional drivers can lose their ability to perform if they do not receive sufficient rest. Hopefully everyone else will recover fully and the investigation will reveal the cause of this horrible incident."
"Accidents like these highlight how serious the consequences of a collision can be and why it is essential that everyone, not just truckers, follow the rules of the road. This case also highlights how issues of liability can be complicated and who to hold accountable may be unclear. These are just some of many reasons why anyone who is in a motor vehicle accident or who has lost a loved one to such an incident should contact a lawyer right away and find out what to do next. The right expert will know who to file a claim against, how to establish what happened, and how to get the compensation you deserve as expeditiously as possible. There is no charge for a consultation, and you only ever pay a fee if you win, so there is no reason not to call right away and find out what steps to take to protect your rights."
If you or a loved one has suffered an injury, medical condition, or worse, as a result of a motor vehicle accident in New York, you should contact a New York motor vehicle accident lawyer today to receive information about the your rights under the law and how to pursue claims for the compensation you deserve.
About Munawar & Andrews-Santillo, LLP
http://www.mlawfirm.com
http://workers-compensation-lawyers-nyc.com/
Munawar & Andrews-Santillo, LLP ("MLawfirm") is a Personal Injury Law Firm in New York City. Our team of highly qualified and skilled attorneys handles and represents clients in a wide range of legal areas including: Car/Auto Accidents, Bike Accidents, Truck Accidents, Construction Accidents, Workers Compensation, Medical Malpractice and No-Fault Collection/Litigation/Arbitration or Accidents. If you need legal help feel free to contact our attorneys. We are available 24 hours a day, 7 days a week, 365 days a year to our clients. Because Insurance companies have their attorneys, adjusters and representatives well trained to defend, delay and frustrate your right to recover full and adequate compensation and damages. One of our greatest strengths is that we are Trial Lawyers. That means we prepare client's case as if it is going to court and we use tireless effort to secure the best possible results for them. At Munawar & Andrews-Santillo LLP, a preeminent New York law firms, no case is too large or too small. Our attorneys treat all clients with the respect and dignity they deserve. Our law firm and attorneys work hard to deliver the very best results to all of our clients. Do you have a legal issue? Do not hesitate to call for free consultation at (212)-400-4000.
"Lawyer Advertising"
"Prior results do not guarantee a similar outcome."
"Content of the press release is not intended to provide legal or other advice or to create an attorney-client relationship."