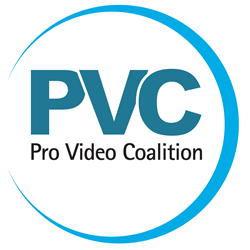 Portland, ME (PRWEB) June 26, 2014
ProVideo Coalition, the leading online news resource for video professionals, will host a free webinar on Thursday, July 10 11:00 PST: The Benefits of Using 4K Now. The webinar will be presented by Dell and NVIDIA.
Creative professionals are discovering the benefits that 4K can afford them in quality, post, delivery and future-proofing, but these advantages are only the beginning. Numerous opportunities are created at nearly every stage of production with 4K, and professionals need to know and understand the great value there is around upgrading to 4K video now.
Participants of the webinar will hear from James Fox, Founder & CEO of Dawnrunner and Scott Hamilton, Media & Entertainment Market Strategist at Dell, for a discussion on the benefits of using 4K. James will share how his company has been leveraging this technology on creative projects and Scott will share what Dell and NVIDIA hardware and software technology you need to be the most productive in 4K.
Registration is free for "The Benefits of Using 4K Now" Webinar.
To register, click here: http://ow.ly/yr5DH
About ProVideo Coalition | http://provideocoalition.com/
ProVideo Coalition brings together the industry's best writers, bloggers and video gurus under one url. Each writer maintains their own blog, with the site's content management system dynamically sharing articles, tutorials, reviews, video clips and other media across the individual channels or sites. PVC has become the leading resource for video professionals, including studios and independent filmmakers. This award-winning site provides comprehensive information on both production and post-production in multi-distribution film, online, mobile, and broadcast environments.