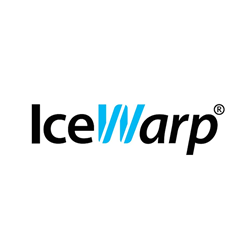 The migration tool was the number one decision-making factor. There are not so many solutions to which you can migrate without losing anything and do that quickly.
Washington, DC (PRWEB) June 30, 2014
Global Messaging Solutions provider IceWarp has announced today that its proprietary migration tool recently helped Gloucester Public Schools migrate more than 700 users to IceWarp Messaging Server. The school system needed a new email platform because it felt the password and group management features of its old email solution had become obsolete. The migration took less than 24 hours and no emails were lost using IMAP. Once IceWarp was installed, the District was very pleased with its long-term ease of administration.
"While state and local budget situation is gradually improving, school districts have not yet fully recovered from budget shortages," said Cliff Novellino, Director of North American Sales at IceWarp. "Having an efficient and reliable IT infrastructure is one of the best ways schools can make their budgets stretch far. We are proud that Gloucester County selected IceWarp to achieve this goal."
Organization:
Gloucester Public School District is composed of 1 high school, 1 middle school, 5 elementary schools, and 1 preschool. The system serves more than 3,076 students.
The District's IT department is responsible for the installation and maintenance of the district's computer systems, including desktops, laptops, servers, and network infrastructure at the 6 elementary schools, middle school, high school, and administrative offices.
The District runs a mixed OS environment for our workstations, servers and directory systems across the district. It currently uses Mac OSX, Windows, and Linux. These systems are connected to central servers for Authentication, Printing, and Storage.
Problem:
Gloucester Public Schools were using IPswitch iMail Server and had issues with the solution's password management technology.
"We needed a more modern solution that included groupware capabilities and better password management," explains Tylor Marquis, Information Technology Systems Manager at Gloucester Public School District.
Gloucester Public Schools decided to change the messaging platform to make the IT infrastructure management easier. Throughout the evaluation, the technology team considered several alternatives, including Open-Xchange, Microsoft Exchange and Zimbra.
None of the solutions seemed to be a good match because of password management limitations and pricing policies. The most serious obstacle was that none of the considered solutions could offer a seamless migration without data loss and work disruptions.
Solution:
IceWarp offered a compelling combination of robust password management features, migration capabilities and reasonable pricing.
"The migration tool was the number one decision-making factor," says Mr. Marquis. "There are not so many solutions to which you can migrate without losing anything and do that quickly."
The School District used IceWarp's propriety migration appliance to transfer users to IceWarp Messaging Server.
"We were able to move to IceWarp using IMAP – that was perfect," says. Mr. Marquis. "Users did not lose any emails, we did everything within 24 hours."
Results:
The Gloucester Public School District moved over 700 users to the IceWarp Messaging Server. The organization is using the software's most popular features - Groupware, Instant Messaging, and Web Interface. IceWarp turned out to be a good match for the organization's mobile workforce.
"We don't' use Microsoft Outlook, just IceWarp Web Interface," says Mr. Marquis. "Most of our users move around a lot, so they don't have any specific device. The Web client was very clean, full of extra features our employees use. They also connect to IceWarp with quite a few mobile devices – iPads, iPhones and other equipment."
According to Mr. Mr. Marquis, IceWarp's biggest advantage over competitors is its intuitiveness both for administrators and user.
"The backend is very user-friendly – you can get the system up and running with minimum knowledge of email, especially compared to Exchange which is very complicated," says Mr. Marquis. "The system is easy to deploy and manage. I like the simplicity of updates roll out, you download a new version and the system installs it."
ROI:
According to Mr. Marquis' estimates, the solution paid for itself in two years.
"I was extremely impressed," says Mr. Marquis. "When you make a big shift like that and it goes without problems, it's impressive. I would absolutely recommend IceWarp to other educational institutions."
Future:
In the future, The Gloucester Public School District is planning to upgrade to a new IceWarp version and try out the online meetings feature. The organization is also considering the in-built IceWarp SMS Server to power the school emergency alert system.
To download a free 30 day trial of IceWarp for Windows or Linux, please visit http://www.icewarp.com/downloads/trial/ or call 1-888-ICEWARP.
About Gloucester Public School District: http://www.gloucesterschools.com/home
About IceWarp:
IceWarp is a leading provider of comprehensive messaging solutions for every business class, size and niche. Building upon a decade of enterprise e-mail platforms experience, IceWarp offers organizations an all-in-one highly secure solution that enables their mobile workforce to communicate through any platform, be it e-mail, mobile synchronization, chat, SMS, voice or video. The highly scalable product can easily be used by organizations of all sizes, from SMBs to large corporations, delivering ease of deployment, exceptional reliability and scalability. IceWarp's solutions are available in over 40 countries through a comprehensive network of distributors.