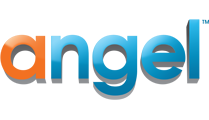 This unique brand of products is something that Angel Pet Supplies is proud to be able to bring to the Super Zoo National Show this year in Las Vegas, NV.
Toronto, ON (PRWEB) June 27, 2014
Angel Pet Supplies offers pet supplies from their home base in Toronto, Ontario, Canada, and have seen much success since their initial inception in 2006.
With an ambitious team that has been dedicated to improving the lives of pets throughout the region, the company offers a wide array of dog collars, harnesses, leashes, leads, and muzzles. Combining the three elements that make the Angel Pet Supplies brand unique, the company provides a high quality product complete in leather aesthetics and at an affordable price.
Super Zoo National Show is held every year and is the premier destination for pet retailers and professional groomers. This year, the weekend will host the Doobie Brothers live at the House of Blues as part of the festivities and Daymond John, star of ABC's Shark Tank, will also be the Keynote Speaker for Presenting: Super Zoo.
The opportunity to bring their products to the Super Zoo National Show opens up a whole array of possibilities to find new clients for Angel Pet Supplies. Looking to capitalize on the opportunity, the company will be set up at booth # 15143 to answer any questions and to promote their business to the audience at hand.
Angel Pet Supplies' designs are all handmade using only the finest materials and with 100% genuine leather. These are humane products, and are made with considerations of the pets first and foremost which is something that all of the company's customers certainly appreciate.
The dedicated team at Angel Pet Supplies works constantly and vigorously to continually design, manufacture, and offer the most unique collections of leather pet apparel in the market.
This unique brand of products is something that Angel Pet Supplies is proud to be able to bring to the Super Zoo National Show this year in Las Vegas, NV.
About Angel Pet Supplies
Based out of Toronto, ON, Canada, Angel Pet Supplies has been in business for nine years and has been providing beautifully designed leather pet products to their customers that combine a high quality design, aesthetics, and provided at a reasonable price. The brand has gone on to become a leader in the region from which they are based and has developed a reputation for designs manufactured with the pets considered above all else. Using 100% genuine leather and all handmade, Angel Pet Supplies products have gained the company loyal customers across North America and abroad. Offering the best in customer support and satisfaction, their new and exclusive designs and products will be on display at the upcoming Super Zoo National Show in Las Vegas, NV where prospective clients will be able to see a glimpse of what Angel Pet Supplies has done to capture the hearts of many all over the world.
# # #
If you would like more information about this topic, please contact Angel Pet Supplies at 1-866-331-5442 or email at info(at)angelpetsupplies(dot)com.