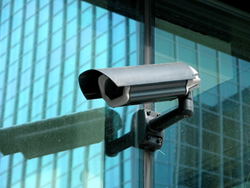 Burbank, CA (PRWEB) June 26, 2014
Business Insurance USA announced affordable new liability insurance plans for CCTV installers today, designed to cover general liability and professional errors and omissions simultaneously. The combined policies help provide the maximum level of risk reduction at readily affordable rates.
"CCTV installers provide important services to their customers," states Business Insurance USA's Executive Director Gary Fisher, "and if something goes wrong then it can be a major problem. Whether people get hurt or the customer suffers financial losses, they'll hold the CCTV contractor responsible. And that can put the company out of business. Our general and professional liability package helps protect CCTV professionals from those types of financial risks and legal risks so that they can easily recover and continue on with their business."
About General Liability
CCTV installer general liability insurance is designed to provide protection against losses that can be caused by unexpected accidents and legal actions. If a closed-circuit television installer is blamed for physical injuries that a customer sustains by tripping over installation wires for example, general liability pays for the customer's hospital visit. The policy can pay for small medical bills without need for litigation, or pay for ongoing care and recovery expenses if court ordered. General liability also pays for legal expenses, such as the costs to retain legal counsel if a CCTV professional is accused of causing property damages; bodily injuries; damaging rented business structures; and causing personal injuries such as damaging someone's reputation or brand.
About Professional Liability
Errors and Omissions (E&O) is one in the same as CCTV installer professional liability insurance. This policy is designed to absorb the risks associated with providing professional services. If a CCTV installation company or one of its representatives is accused of making a professional mistake, being negligent or similar, and those mistakes are believed to have caused damages or financial loss to the client, the client may file a civil lawsuit against the company. Professional liability helps protect the closed-circuit television installation company by paying for reasonable associated legal expenses and paying settlements if they're awarded by the court.
About Business Insurance USA
Business Insurance USA is a California-based commercial insurance provider for businesses large and small across the nation. They provide flexible professional policies that fit various industry needs, including surety bonds, workers compensation, errors and omissions, general liability, and commercial auto coverage.
For more information, visit http://www.businessinsuranceusa.com/surveillance-installer-liability-insurance.