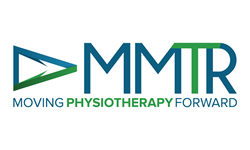 We are excited to provide a new name, logo and fresh, informative website that better represents who MMTR is and that we believe, more accurately represents our ongoing vision to be a thought leader in physiotherapy and the physical therapy industry.
Guelph, Ontario (PRWEB) August 19, 2014
The rebranding effort was initiated after the recent split from MyoWorx® in early June. MMTR Physiotherapy remains the primary research center for MyoWorx®, and the distinguished treatment for concussion and chronic pain or disabilities, continues to be offered to MMTR Physiotherapy patients.
The new website features a horizontal navigation menu that highlights informative pages, which showcase MMTR's unique perspective to physiotherapy treatment. The website's user- friendly design utilizes a carousel that rotates through featured images. The carousel introduces a level of complexity to the interface and enhances the user's experience by encouraging engagement through navigational cues.
The new slogan has been updated to "Moving Physiotherapy Forward". The new branding better defines the clinic's medical vision and encompasses the advancing direction of the company within the physical therapy industry.
MMTR's approach was developed through the clinic's core values. The core values consist of 7 key components: addressing causes, providing active exercise treatment, empowering patients, continuing education, collaborative team efforts, research and industry-leading results.
MMTR's approach to treatment is to consider the various systems of the body and how they may interact to produce symptoms. This then allows their trained staff to determine and treat the underlying causes of the symptoms, to help provide lasting results.
About MMTR Physiotherapy:
MMTR Physiotherapy is a specialty clinic located in Guelph, Ontario. The clinic is founded by Terry Moore, a Neuromuscular and Cardiovascular Physiologist. The clinic strives to equip their staff with the tools essential to providing the best rehabilitation results.