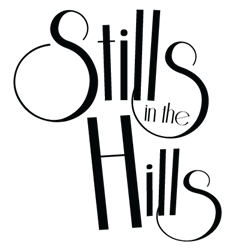 Casino action, live music, and over 100 Colorado spirit tastings!
Central City, CO (PRWEB) June 27, 2014
The 2nd annual Stills in the Hills event will be unfolding on Main Street in Central City on Saturday, July 12th.
The City of Central and the Central City Business Association have, throughout the years, invested in fun, community events. Stills in the Hills is celebrating its 2nd year and has been the perfect event coupling for the historic setting of Central City. Colorado craft distillers will have the opportunity to showcase their brilliant and unique creations in the liquid arts and share their passion with festival guests.
The event is staged with a 1920s, prohibition feel with fun props throughout the street in addition to the gorgeous coupes the Model A Ford Club of Colorado shares at the event. The Central City summer festival series always boasts a fun line-up of musical entertainment. The legendary Commander Cody and Ethyl & The Regulars will be playing this year.
The festival will be adding a VIP Craft Spirits tent where guests will have early access to the event at noon and the opportunity to enjoy a private hospitality area, appetizers, casino comps, and more!
Stills in the Hills has added additional craft distillers nearly doubling in size. Guests will be able to experience over 100+ spirit tastings from over 20 different Colorado distillers. From rum, gin, whisky, vodka, liqueurs, absinthe and more, the true spirit aficionados' senses will be saturated.
All of Central City festivals are open and free to the public to explore. The public can visit art and food vendors, enjoy "The Wild Bunch" Saturday gunfights on Main Street, try their luck at six casinos within walking distance and enjoy live musical entertainment.
The Stills in the Hills tasting tickets are available for purchase at a low price of $30 prior to the event at King Soopers and online at TicketsWest and $40 day of the event.
V.I.P. tickets are a great deal and can be purchased for only $75.
More information can be viewed at http://www.stillsinthehills.com or http://www.playcentralcity.com.
The summer event series will continue the fun into August with the 2nd annual Central City Bacon Tour on Saturday, August 16th and the Great Central City Beer Fest on Saturday, August 23rd. More details can be viewed at http://www.playcentralcity.com, http://www.centralcitybacontour.com and http://www.centralcitybeerfest.com.