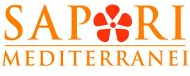 New York, NY (PRWEB) June 26, 2014
The award ceremony takes place this Sunday, June 29 at the Gansevoort Luxury Resort in New York. The ceremony, "Award under the stars: Research and Flavors of Apulian cuisine," was created to promote the Mediterranean diet and its benefits, Puglia tourism and art made in Puglia.
The evening is organized by Giusy Malcangi, president of the Mediterranean Flavors Consortium of Bari, under the auspices of the department of Economic Development of the Puglia Region, Province of Bari, Fiera del Levante and Italian Environment Fund. In collaboration with the the hotel management school IISS "Ettore Majorana "in Bari, the American Chamber of Commerce in Italy - Puglia sector - and the portal Pugliainesclusiva.it, the event will transform New York City into the capital of Puglia.
During the evening, the flavors and the art of the territory will be celebrated with an awards ceremony. Awards will be given to Puglian and American individuals who work in the distribution, food, catering, tourism, research and information sectors. In recent years, these individuals have contributed to the promotion and enhancement of Puglia, and have became spokespersons for the value of taste and beauty of Puglia in Italy and abroad. The assigned prizes will be ceramic works made by Agostino Branca, master from Salento.
The gala event will conclude with typical Puglian cuisine from qualified chefs, including Pasquale Martinelli. Martinelli, originally from Mola di Bari, has become a real point of reference for Apulian cuisine in the United States. He also founded the company "Warm palate" (http://www.warmpalate.com) with a group of young and willing personal chefs. The chefs will delight the guests with delicacies from the cuisine of Puglia.
The awards ceremony is part of the business initiative in the United States to promote the food and culture of Puglia. As part of this initiative, more than thirty businesses and artisans from Puglia will participate in the 60th edition of the Fancy Food Show in New York - the largest event of food & beverage in North America - from June 29 to July 1st 2014. Businesses and artisans from Puglia will also arrange individual meetings with BtoB buyers and USA operators interested in developing business relationships.
For more info: http://www.pugliainesclusiva.it/puglia-e-dieta-mediterranea-new-york.