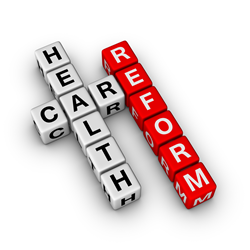 New York, NY (PRWEB) June 27, 2014
The latest round of legislative guidance from the Patient Protection and Affordable Care Act (PPACA) provided some good news for employers potentially, but challenges and considerable ambiguity remain, especially regarding the employer play or pay mandate.
The final rules don't stray too far from the proposed rules, and where they do stray, in many cases the changes are helpful to employers. But the final rules—particularly the play or pay rules—leave considerable ambiguity and challenges, according to the Lockton Benefit Group, who discuss the impact these regulations will have on employers in their recently published white paper.
Free White Paper Download
Here's what you'll receive:
Helpful background and context on the latest PPACA regulations with Lockton Compliance experts weighing in on different aspects of the employer play or pay mandate, including obligations and penalties, transition rules, methods of determining full-time employees based on hours of service, and transition rules for employers with non-calendar year plans. You'll learn about ways to make the offer of coverage; special rules for educational institutions; the nexus between play or pay and the staffing firm; special rules governing expatriate employees and waiting periods and the challenges of policing the mandates.
CLICK HERE TO DOWNLOAD THE FREE EMPLOYER PPACA REGS WHITE PAPER.
Further inquiries can be directed to RRuotolo(at)Lockton(dot)com or (646) 572-3962.