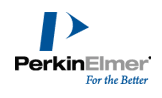 Yorba Linda, CA (PRWEB) June 26, 2014
PerkinElmer just announced that their new webinar, "More Predictive Results in Cell-Based Assays: Combining Target-Based & Phenotypic Approaches Using the New EnSight Plate Reader," will feature guest speaker Dr. Philip Gribbon, the Chief Scientific Officer at the European ScreeningPort (ESP). Dr. Gribbon has incorporated Perkin Elmer's new EnSight™ Multimode Plate Reader into his research on cancer drug discovery.
Dr. Philip Gribbon is the Chief Scientific Officer at the European ScreeningPort (ESP), a public-private partnership based in Hamburg, Germany, which works mainly with academic research institutes in the area of drug discovery. The ESP uses a range of high throughput screening (HTS) systems and assay methods and provides support for biomarker studies within clinical and pre-clinical research projects. Since the setup of the ESP, Dr. Gribbon has worked in close collaboration with leading life-science industry partners, such as PerkinElmer, to help validate novel technologies which can directly apply to projects. Previously, Dr. Gribbon has worked at Pfizer Global Research on hit discovery using HTS technologies and gained considerable experience in drug discovery across several target classes. Later, at GSK, he led a team of physicists with the remit of increasing the impact of biophysical methods on the pharmaceutical R&D process.
In this webinar slated for July 10th, 2014, a panel of experts will introduce the new EnSight™ Multimode Plate Reader from PerkinElmer and demonstrate how the unique combination of well-imaging with labeled and label-free detection technologies can produce more reliable readouts and generate more predictive data earlier in the drug discovery process. Dr. Gribbon will discuss the use of the EnSight system in anti-cancer drug discovery, for testing cell viability and proliferation in phenotypic readouts. He will present results obtained using EnSight, comparing the use of digital phase-contrast imaging and ATP detection for routine profiling of 4 cancer cell lines against a panel of standard cytotoxic and anti-cancer compounds.
EnSight is the first plate reader to offer cell imaging capabilities in addition to label-free, Alpha and conventional multimode detection technologies. The well-imaging technology enables users to quickly visualize cells and generate data which is intrinsically quantifiable on a per-cell basis. For instance, in complex assays where classification of rare events such as colony formation is important, combining imaging with whole well readouts is now possible. The EnSight system's advantage is its ability to extract physiologically relevant phenotypic parameters using advanced imaging methods and in the same instrument monitor target-based readouts using industry standard multimode detection technologies.
The free webinar is hosted by LabRoots and will allow participants to interact with the speakers as well as network with each other. A live Q&A session will follow the presentations, offering a chance to pose questions to the expert panelists.
For full details, agenda, and free registration, click here.
About PerkinElmer:
PerkinElmer is a global leader focused on improving human and environmental health, for the better. We provide our customers with critical knowledge, expertise and innovative detection, imaging, software, and services solutions so that they can make better decisions for better outcomes.
About LabRoots:
LabRoots is the leading professional networking website designed to connect all science verticals. Founded in March 2008, LabRoot's vision was to connect the scientific world leveraging a myriad of unique features and tools, discovering meaningful collaborations across geographic boundaries and fields of expertise. LabRoots is the owner and producer of BioConference Live - which has grown into the world's largest series of virtual events within the Life Sciences and Clinical Diagnostics community.