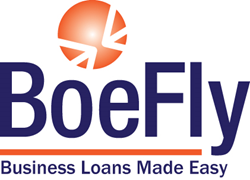 When I was first looking for a loan, I wanted the process to be as easy and efficient as possible, and luckily I found BoeFly, which was an essential tool that helped me become bank-ready. - Jeffrey Kruger
Raleigh, North Carolina (PRWEB) June 26, 2014
BoeFly, the premier online marketplace connecting small business borrowers with lenders and a strategic ally of the International Franchise Association (IFA) to expand credit access within the franchise community, announced today that Jeffrey Kruger, franchisee of Little Caesars in Apex, North Carolina, secured a small business start-up loan from through a connection made by BoeFly.
Kruger has over 20 years of experience managing multimillion dollar retail establishments. He was eager to enter the pizza restaurant industry as a new business owner and manager of a North Carolina Little Caesars.
"When I was first looking for a loan, I wanted the process to be as easy and efficient as possible, and luckily I found BoeFly, which was an essential tool that helped me become bank-ready," said Jeffrey Kruger. "Thanks to BoeFly, I was introduced to my lender who is in a neighboring state that I would not have otherwise met."
When Kruger submitted his loan request, BoeFly matched his request with several compatible lenders. Kruger ultimately chose to work with Kevin Ellis, who has since moved to Ameris Bank in the Jacksonville, FL area where he is the Vice President and Business Development Officer.
"The Ameris Bank Government Guaranteed Lending Team is seeking to expand and is fully committed to growth. I plan to continue to use BoeFly to efficiently make SBA loans to quality borrowers like Jeffrey Kruger. In addition to this Little Caesars franchisee, I've helped facilitate loans for business owners from leading franchise brands like Jets Pizza, The UPS Store, and Wayback Burgers, as well as several high quality independent borrowers. "
Mike Rozman, co-president of BoeFly, views this success story as a practical and encouraging solution to the widespread issue of small business credit access.
"Jeffrey Kruger initially faced a common challenge among small business owners nationwide in efficiently accessing the capital they need," said Rozman. "Fortunately, BoeFly has helped him and many others efficiently secure financing to start up or grow their businesses, and we look forward to continuing to work with qualified borrowers such as Jeffrey Kruger and reputable lenders like Ameris Bank to help drive small business growth and create new jobs."
About BoeFly
BoeFly makes it easier to obtain small business loans by reducing the time, cost, complexity, inefficiency and frustration associated with small business lending. Its online proprietary matching technology connects small business borrowers with multiple lenders from among its more than 3,600 participating banks, based on the lending profiles provided by the banks and the information provided in the borrower's loan request.
Before seeking a loan business borrowers can find out their fundability and may get prequalified for a business loan through bQual™. The bQual™ report will deliver a business borrower's FICO SBSS Small Business Credit Score (used by lenders nationwide and required for SBA loans), a personal consumer credit score and credit bureau report, and a detailed financing assessment of a borrowers fundability.
Integrating the bQual™ scores into the loan seeking process on BoeFly, borrowers can connect with multiple lenders quickly and easily, providing a greater probability of obtaining a loan, as well as more favorable loan terms resulting from the creation of a competitive marketplace. Lenders benefit by being presented with those loan requests that fit their lending profile, dramatically lowering their cost and time of origination. BoeFly is not a broker. Borrowers pay a small one-time fee and lenders pay an ongoing subscription fee.
BoeFly, now a strategic ally of the International Franchise Association to expand credit access within the franchise community, offers a Franchise Solution bringing these benefits to the large and growing small business franchisee community and is the choice of more than 125 brands, including Dunkin' Donuts, Carl's Jr., and Kiddie Academy, among many others.
BoeFly was founded by small business owners and small business lending experts with extensive small business lending experience. The company is privately-held and is based in New York City. http://www.boefly.com.