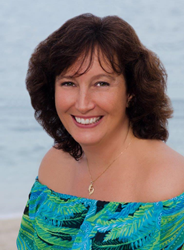 "The right questions can change your life. Remember to ask questions to get the answers you need not just the answers you want."
Sebastian, FL (PRWEB) June 26, 2014
Laura Steward Atchison, author of the international, bestselling book, What Would a Wise Woman Do? has received the 2014 Silver Nautilus Award for the women's category in international publishing.
The Nautilus Award highlights "Better Books for a Better World." Now in its 15th year, the unique book award program represents prestige with authors and publishers around the world as it recognizes outstanding authors of well-written and produced books with messages of caring for, understanding, and improving every aspect of our lives and relationships.
Especially important are the literary contributions to spiritual growth, conscious living, high-level wellness, green values, responsible leadership and positive social change, as well as to the worlds of art, creativity and inspiration.
"The fact that the awards committee felt that my book makes a difference and needs to be heard is humbling," says Atchison. This award supports the message in my book that asking the right questions gives us the right answers. We must ask questions to get the answers we need, not just the answers we want."
Laura Steward Atchison holds a Master's degree in Management from Polytechnic University, and a Bachelor of Science in Computer Science from New York Institute of Technology. She previously owned her own multi-state company, specializing in technology services, which she sold in 2009. Laura is an international speaker on the subjects of leadership, one's personal value, and the power of questions and has a national radio show, Entrepreneur Master Class on the All Business Radio Network.
Previous winners include: Deepak Chopra, Marianne Williamson, Joel Osteen, and His Holiness the Dalai Lama.