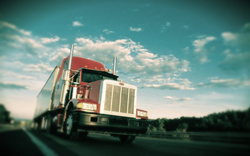 San Jose, CA (PRWEB) June 25, 2014
England Van Lines are in the middle of launching a new service aimed at bringing a new bout of competition to other San Jose movers. This new service was devised after numerous focus groups run by industry analysts suggested that businesses required additional server storage capacity during relocation in order for internet services to remain available during a move.
The new service will allow businesses to rent out servers based on need. Pricing is to be determined by both the server capacity required, and the amount of time the relocation is expected to take. England Van Lines recently updated scheduling procedures in order to expedite the time it takes for the average relocation, and so businesses looking to remain online for the duration of a relocation will likely jump at the new opportunity.
A company spokesperson commented on associated services. "We expect that this new service will be rolled out and used in conjunction with other new services which allow clients to use our IT specialists and computer engineers to upgrade their systems to next generation specifications for a reasonable cost. It took our analysts a long time to fully realize this idea, but we expect many businesses will take advantage of server rentals in order to stay open for longer while we move their inventory from one end of the country to the next."
Among San Jose movers, this service is rare. England Van Lines hope to take hold of new clients with these upcoming changes and a complete transformation of current business processes, as the service is expected to be popular among larger commercial ventures in the area. The company has notified other branches around the country of the new services, and urged its offices elsewhere to acknowledge that businesses will have the service offered to them before arrival. Because of this, the service is offered to anyone moving to San Jose, in addition to those who are moving from San Jose.
Detailed specifications for the new services and reports on earnings projections are expected to be uploaded to the company website in the next few weeks: http://englandvanlines.com/. England Van Lines have repeatedly assured investors that 2014 will be a year of technological transformation and changing business practices, and so new advancements are being announced on a weekly basis. More news from the company is anticipated in the coming weeks and months.
Press Contact
William Alexander
England Van Lines
408-514-5998