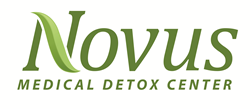 Heroin is no longer seen as a 'dirty drug' only used by those deep into their addictions, but rather as an inexpensive alternative to prescription opiate drugs which are now harder than ever to obtain.
New Port Richey, FL (PRWEB) June 30, 2014
Heroin is an historically low-grade drug that by most accounts had retreated from American society, referred to by an AP article published earlier this year as "a blurry memory of a dangerous drug that dwelled in some dark recess of American culture." (1) But recent studies have shown that heroin use is on the rise, and it is no longer relegated to lower-income or urban environments —according to the Centers for Disease Control, as much as 90% of heroin users are now white suburban residents. (2) Novus Medical Detox, one of the only Florida-based detox centers serving high-dosage drug abuse patients, says that heroin abuse is a constant threat pervading American society —one that can only be counteracted by the combined action of medical professionals, government action, and detox and rehabilitation programs in lieu of incarceration.
Despite most data gathered relating to heroin abuse forwarding the belief that the drug was primarily an inner-city issue, current user demographics have shown that heroin is now an alternative solution for white suburbanites due to its affordability compared to that of prescription pills. One street bag or heroin can cost as little as $10, much less than the $80 needed for one OxyContin pill. But accompanying heroin's low cost is the risk that it is likely "cut with various chemicals and administered by unsanitary means, leading to the spread of HIV, hepatitis and other infectious diseases." (2)
Novus Executive Director Kent Runyon attributes heroin's resurgence within suburban environments to several factors, but mainly to the crackdown on prescription painkillers which has led to an abundant supply of heroin, which offers a faster, more potent high than prescription drugs. In addition, heroin has lost the lowbrow image it once had, per Runyon.
"Heroin is no longer seen as a 'dirty drug' only used by those deep into their addictions, but rather as an inexpensive alternative to prescription opiate drugs which are now harder than ever to obtain," said Runyon. "But its widespread reach is a warning signal that action needs to be taken immediately —heroin abuse is a public health threat that can be eradicated with preemptive drug legislation and public education."
Recent reports show that anti-heroin efforts have culminated in hundreds of arrests. In northern New Jersey, more than 300 people were arrested in an eight-week effort aimed at combating the surge of heroin abuse; many of the accused were from suburban communities in the area, and came from a variety of backgrounds, including "a soldier wounded fighting in Afghanistan, a dental hygienist, a public works employee and a Philadelphia Phillies baseball prospect." (3)
However, Runyon maintains that rather than encouraging the current landscape of punishing drug-addicted individuals with incarceration, they should instead be treated as people who need help that can only be achieved through comprehensive detox and rehabilitation.
For users looking to overcome their addiction, the withdrawal process is often intimidating, as the symptoms can range from uncomfortable to excruciating —symptoms of withdrawal can include abdominal cramping, diarrhea, dilated pupils, goose bumps, nausea and vomiting. (4)
Because the heroin withdrawal process is so difficult, its abusers often avoid detox and rehab at all costs —many abusers continue their drug use even when they desire to live a sober life, per Runyon. Historically, the detox process has been a one-size-fits-all system where some were able to tough it out, but many were not —a fact which led Novus to open its doors with the purpose of fixing the detox process to ensure that anyone could overcome drug addiction comfortably. The detox center handles the toughest of drug and alcohol cases, including many which are rejected from other facilities as "too high a risk."
Novus advises those who are dependent on any abusive substance(s) to seek out safe, medically-supervised detox programs, and to use those employing integrated medicine that allows the detox process to be as comfortable as possible.
For more information on Novus Medical Detox's addiction and detox programs, visit http://www.NovusDetox.com.
About Novus Medical Detox Center:
Novus Medical Detox Center offers safe, effective alcohol and drug treatment programs in a home-like residential setting. Located on 3.25 tree-lined acres in New Port Richey, Fla., Novus is licensed by the Florida Department of Children and Families as an inpatient medical detox facility. Novus is known for minimizing the discomfort of withdrawal from prescription medication, drugs or alcohol by creating a customized detox program for each patient, incorporating medication, natural supplements and fluid replenishment —putting the dignity and humanity back into drug detoxification. Patients have 24/7 medical supervision, including round-the-clock nursing care and access to a withdrawal specialist, and enjoy comfortable private or shared rooms with a telephone, cable television, and high-speed Internet access. For more information, visit http://www.novusdetox.com.
1. Barr, Meghan. "New Wave of Heroin Claims Hoffman and Others." N.p., 4 Feb. 2014. Web. 19 June 2014. bigstory.ap.org/article/new-wave-heroin-claims-hoffman-and-others.
2. Jones, David. "Heroin User Demographics Are Changing." Guardian Liberty Voice, 31 May 2014. Web. 19 June 2014. guardianlv.com/2014/05/heroin-user-demographics-are-changing/.
3. Cohen, Noah. "Hundreds Arrested in North Jersey Anti-heroin Effort, Bergen Prosecutor Says." NJ.com. N.p., 3 June 2014. Web. 19 June 2014. nj.com/bergen/index.ssf/2014/06/more_than_325_arrested_in_north_jersey_anti-heroin_effort_bergen_prosecutor_says.html.
4. "Opiate Withdrawal." U.S. National Library of Medicine, n.d. Web. 19 June 2014. nlm.nih.gov/medlineplus/ency/article/000949.htm.