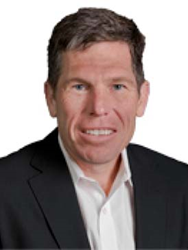 I want to be clear that we aren't just kicking tires and will take a serious look at any company that meets our criteria.
ADDISON, Ill. (PRWEB) June 26, 2014
A recent series of multi-million dollar acquisitions is fueling B2B Industrial Packaging's meteoric growth and the company is actively seeking additional packaging company acquisitions. Candidates will be strong in the strap, wrap and related products markets; have annual revenue between $1 million and $20 million; and located within a 100 mile radius of Chicago, Dallas, Houston, Los Angeles, San Francisco, Kansas City, or Charlotte, NC.
B2B Industrial Packaging is working with acquisition specialist, Jim Hofmockel, who has over 25 years of merger and acquisition advisory experience in both the public and private sectors.
The company, a contender for this year's Crain's Fast Fifty list, is now the fastest growing stretch film, steel strapping and strapping tool repair provider in the U.S. This is a significant milestone for a company that just celebrated its 10-year anniversary. And growth continues—month-over-month gross profit has been up 30 percent this year.
B2B Industrial Packaging is currently looking at four companies in the Midwest and South and has already acquired Western Metals, Pac Fast, and the Lesker Company.
B2B Industrial Packaging's Vice President of Sales, Pat Yonkus, said, "Acquisitions are a key component of our strategy. I want to be clear that we aren't just kicking tires and will take a serious look at any company that meets our criteria."
The most recent acquisition was The Lesker Company, an industry-leading industrial strapping supplier. Founded in 1968, the Lesker Company distributed a complete line of regular-duty strapping, high tensile steel strapping (including AAR spec), polypropylene and polyester strapping; and individual and magazine seals for steel and poly strapping. Vertical market expertise that they bring to the table includes tubing companies, meat packaging centers, lumberyards and steel service centers.
Servicing more than 4,000 active clients, B2B Industrial Packaging sells a full range of packaging equipment and supplies including steel strapping and stretch film to clients primarily in the Central Great Lakes, the Central Plains, California, Texas, North Carolina, and Mexico. B2B Industrial Packaging is unique in that it also operates a state-of-the-art strapping tool repair facility that services the entire U.S. To contact B2B Industrial Packaging, call 1-877-222-5747, email Kim Calcagno at kcalcagno(at)b2bind(dot)com, or visit http://www.B2BInd.com.
###