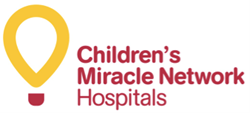 "Walmart and Sam's Club associates, customers and members play a vital role in supporting their community by giving sick and injured kids the necessary care they need to live better." - John Lauck, CEO
Salt Lake City, UT (PRWEB) July 08, 2014
Walmart and Sam's Club associates, customers and members wrapped up a six-week register campaign from May 1 – June 13 to raise funds for Children's Miracle Network Hospitals, a nonprofit that raises funds and awareness for 170 children's hospitals across North America.
By inviting customers and members to Put Their Money Where The Miracles Are at the register, Walmart and Sam's Club associates surpassed their goal of raising more than $40 million, mostly one dollar at a time from customers and associates alike. Sam's Club hit a record-breaking fundraising year, with customers and associates contributing more than $5 million to that total.
"The money we raise saves lives. Over the course of our six-week campaign, we collectively raised more than $40 million," said Celia Swanson, senior vice president of Talent Development at Walmart. "What we have accomplished year over year through our Walmart, Sam's Club and Logistics campaigns shows that CMN Hospitals fundraising matters and makes a huge impact in our local communities."
Since 1987, Walmart and Sam's Club have raised more than $740 million for sick and injured kids. Funds are used by each hospital where they are needed most, helping to provide charitable care, therapy programs and fund specialized, life-saving treatment and equipment.
"Walmart and Sam's Club associates, customers and members play a vital role in supporting their community by giving sick and injured kids the necessary care they need to live better," said John Lauck, president and CEO of Children's Miracle Network Hospitals. "We are very appreciative of the give-back spirit and unwavering encouragement that associates bring to our fundraising campaign, and we are humbled by the generosity we see from customers."
Walmart continues to raise awareness for CMN Hospitals throughout June through promotions in its Baby department.
About Children's Miracle Network Hospitals
Children's Miracle Network Hospitals® raises funds and awareness for 170 member hospitals that provide 32 million treatments each year to kids across the U.S. and Canada. Donations stay local to fund critical treatments and healthcare services, pediatric medical equipment and charitable care. Since 1983, Children's Miracle Network Hospitals has raised more than $5 billion, most of it $1 at a time through the charity's Miracle Balloon icon. Its various fundraising partners and programs support the nonprofit's mission to save and improve the lives of as many children as possible. Find out why children's hospitals need community support, identify your member hospital and learn how you can Put Your Money Where the Miracles Are, at CMNHospitals.org and facebook.com/CMNHospitals.
About Walmart
Wal-Mart Stores, Inc. (NYSE: WMT) helps people around the world save money and live better --anytime and anywhere --in retail stores, online, and through their mobile devices. Each week, more than 250 million customers and members visit our 10,994 stores under 71 banners in 27 countries and e-commerce websites in 10 countries. With fiscal year 2014 sales of more than $473 billion, Walmart employs more than 2 million associates worldwide. Walmart continues to be a leader in sustainability, corporate philanthropy and employment opportunity. Additional information about Walmart can be found by visiting corporate.walmart.com on Facebook at facebook.com/walmart and on Twitter at twitter.com/walmart. Online merchandise sales are available at walmart.com and samsclub.com.
Contact:
Miranda Barnard
801.214.7400
mbarnard(at)cmnhospitals(dot)org