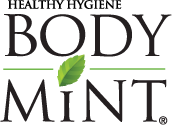 Oahu, HI (PRWEB) June 27, 2014
This arrangement with the US military marks the first time the Body Mint products will be available on the shelves of military commissaries. According to a Body Mint USA spokesperson, "We are extremely excited to bring our great product to the service men and women and their families who are serving our nation in the great state of Hawaii. We are confident that these brave men and women will find Body Mint USA to be a must have for their hygiene needs and we hope to have Body Mint USA in other military commissaries throughout the United States in the near future."
Body Mint will start to appear on the shelves of commissaries across starting in July.
Shoppers at the commissaries will quickly learn what Body Mint customers already know. This is the most effective odor fighter for active people. Unlike traditional deodorants, Body Mint comes in capsule form and works from the inside out to stop the production of odors from escaping through the skin. The proprietary formula in Body Mint has a derivative of chlorophyll as its active ingredient. This means that Body Mint is all natural and made from healthy, green ingredients that contain no harmful chemicals.
Body Mint is effective for all types of body odors including underarm, breath, perspiration and foot odors. Just two tablets daily provide protection night and day. The US military was interested in Body Mint for these reasons and because of the healthy aspects of the product. Body Mint introduces no harmful chemicals into the body, and military personnel and their families who are allergic to or concerned with the aluminum that most deodorants contain have a powerful new alternative.
More information about Body Mint is available at http://bodymint.com. Company representatives are also available via phone at 1.866.263.9646. Body Mint also has a presence on Facebook, Twitter and YouTube and when visitors go to the Body Mint website they are able to chat live with an expert on the product.
ABOUT BODY MINT-USA LLC
Body Mint-USA, LLC is a subsidiary of Hawaiian Organics, LLC. The company was founded in 1997 with the mission to research and develop unique and healthy products that enhance the quality of life. Body Mint is Hawaiian Organic's first and most successful product. Body Mint is a natural, ingestible body and breath deodorizing/freshening tablet that is basically a deodorant in a pill.
To learn more contact:
1.866.263.9646
http://bodymint.com
###