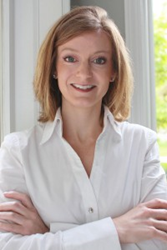 We combine medical, chiropractic, physical therapy and massage therapy to provide superior health care to our patients.
Indianapolis, IN (PRWEB) June 27, 2014
One of Indianapolis's most prominent chiropractors, Dr. Terry Tolle at Health First, is proud to announce that a second and third office location is now open. Dr. Tolle and Health First have had great success treating thousands of patients with their multidisciplinary approach to treatment of pain and stiffness in the body. Success and patient support has driven the team to open a secondary location and so far things are going great, so whether you're going to visit the old location or the new one, now is a great time to make an appointment.
Each new location is a great addition to the practice as the new convenient location really makes it easy for some patients to get in as often as they need. The addition of a new office also means there are more time slots available and more people can be treated on a regular or recurring basis so Dr. Tolle and his staff are able to help even more people in the Indianapolis area than ever before.
Dr. Tolle and the Health First Wellness Center has by combining medical approaches, tried and true chiropractic treatments, and deep massage therapy the Health First Wellness Center and they are able to alleviate and prevent nearly any and all pains that people might be suffering from. The treatments offered are customized to what someone's body needs and nearly everyone that visits comes back to keep feeling healthy and pain free, so people suffering from pain like this may find this to be the perfect way to start feeling better.
Dr. Tolle and the Health First Wellness Center truly is one of the foremost chiropractic centers in the area and the continued success is precisely why a new location was the next step for the group. The overwhelming patient happiness as well as consistent patient increase is a great sign for both Dr. Tolle as well as the patients. Everyone that gets treated walks away feeling pain free and completely rejuvenated, people looking for a way to feel better you should consider visiting one of Dr. Tolle's locations. Plenty of appointments are available at each location so you should have no trouble finding a time and place that works well for even the busiest schedule, one could be feeling better as soon as you make it into the office.
Each location has its own website for more information:
Health First Wellness Center
8258 Rockville Road
Indianapolis, IN 46214
http://health1stindiana.com
Health First Wellness Center
4625 S. Emerson Avenue
Indianapolis, IN 46203
http://health-first-wellness.com
Health First Wellness Center
7015 S Kentucky Ave, Suite #109
Camby, IN 46113
http://cambychiropractor.com