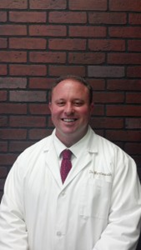 I am so confident in our ability to take care of pain and tension that I am offering the free exam just to get people in pain in the door!
Greenville, SC (PRWEB) June 28, 2014
Chiropractic care has become quite valuable in today's world, as evidenced by the millions of people that seek a chiropractor's treatment every single year. Finding a good chiropractor is a very important process. There is usually a multitude of chiropractors available in any given area, which can make it difficult to decide which one to visit. Fortunately, Dr. Wentworth of Advanced Chiropractic of South Carolina is offering a Special that allows anyone the opportunity to experience his or her first chiropractic treatment.
The Special being offered right now is a big benefit to those that want to start getting treatments. For a limited time Dr. Wentworth, of Advanced Chiropractic of South Carolina, is offering a free exam (with X-rays, as needed) to determine the exact cause of any pain and tension one may be experiencing. This is an unprecedented Special that really puts this office a step ahead of everyone else. Thanks to these options, people will know for sure what is causing their pain and Dr. Wentworth will be able to confirm that he can or cannot fix the problem.
The Exam and X-ray Special should definitely help people to at least consider making an appointment; there is literally nothing to lose by taking advantage of this Special. One can go in to the office with pain and if Dr. Wentworth doesn't think he can help, he promises patients won't be losing any money, PLUS patients will have a much better idea of what the pain is being caused by. Dr. Wentworth is so confident in his ability to take care of people's pain and tension that he is offering the free exam just to get people who are in need of care in his door so he can help.
There are a lot of reasons to go through various chiropractic treatments but none of them are as good of a reason to get started as the free Exam and X-ray offer. Make an appointment as soon as possible and go through the process. Odds are most will be able to be taken care of and start feeling better in no time. This risk-free Special is only available for a short time though, so one should hurry and take advantage of it now. Dr. Wentworth might hold the key to pain relief, so why not at least find out what he and his staff at Advanced Chiropractic of South Carolina can do?
For More Information:
Advanced Chiropractic of South Carolina
225 Halton Rd # A
Greenville, SC 29607
(864) 286-0660
http://www.chiropractor-greenville.com