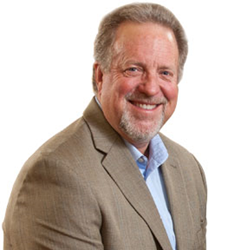 We are helping dentists provide better care, and having a blast doing it!
Anacortes, WA (PRWEB) June 27, 2014
Gary Takacs of the Takacs Learning Center recently interviewed the president and co-founder of Productive Dentist Academy for his Internet radio show "The Thriving Dentist." Interviewee, Dr. Bruce B. Baird, provided advice to dentists on how they can increase access to care within their office and improve quality of care.
"Communication is really the place to start to increase productivity," he said. "It's not about learning how to do a crown build-up faster."
He then went on to explain how dentists can increase productivity by relating to their patients better, creating a personal connection with them, and using that relationship and verbal skills to help patients understand ideal care. After that, Baird provided numerous tips on how to provide a master treatment plan, and improve case acceptance.
"Ultimately, the growth of the practice directly correlates to the team's ability to help more people gain access to care," Takacs said during the interview, assessing Baird's advice. "I love that."
Baird was interviewed by Takacs Learning Center on June 11th. During the interview, entitled "Increasing Productivity at Every Stage of Your Career," he revealed the secrets to doubling productivity without increasing doctor or team stress. To listen to the podcast, go to http://www.takacslearningcenter.com/tds125bruce-baird/.
Dr. Bruce B. Baird's thirty-four years of industry experience provides true insight into breaking through perceived limitations and creating a successful business and dental office. He has created one of the fastest-growing private companies in the United States, to the tune of being recognized by Inc. Magazine's 500/5000 fastest-growing list for 2012 and 2013.
"What makes PDA consulting different is that we take a coaching approach to bring out the best within every team," Baird said. "We are member built and driven, and over the last year have expanded to offer comprehensive marketing, web-design, and branding services. We are helping dentists provide better care, and having a blast doing it!"
About Productive Dentist Academy:
Founded in 2005, Productive Dentist Academy is a leading provider of dental seminars and dental-consulting services. Owned by Dr. Bruce B. Baird (President) and Vicki McManus (CEO), it has worked with more than 1,200 private-practice owners throughout the United States and consists of a team of consultants focusing on business development, transitions, public relations, dental marketing, insurance/PPO negotiation, dental hygiene, and other major fields of dentistry. These coaches help dentists and dental practices execute agreed-upon plans to increase efficiency and work quality. The Academy is based in Washington State.
About Gary Takacs and the Takacs Learning Center :
Gary Takacs' passion is helping dentists develop their ideal practice. Specializing in the business of dentistry, his unique, in-depth knowledge of the components of a successful practice has helped thousands of dental offices thrive in today's challenging business environment. Takacs seminars, highly acclaimed audio and videotape programs, and his in-office consulting services have helped many dentists develop a more profitable and enjoyable practice.