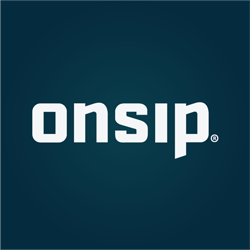 OnSIP InstaCall makes communication easy, secure, seamless, powerful, and one click away from a valued customer.
New York, New York (PRWEB) June 26, 2014
OnSIP announced today that TMC, a global, integrated media company, has awarded InstaCall with a 2014 Communications Solutions Product of the Year Award. OnSIP InstaCall empowers any company to add single-click video sales and support to their website or application, similar to Amazon's Mayday feature.
"We are thrilled to receive this award for InstaCall from TMC," said OnSIP Cofounder and CEO Michael Oeth. "InstaCall is yet another example of OnSIP's using cutting-edge technology to improve the way businesses connect with their customers and prospects every day. The solution makes communication easy, secure, seamless, powerful, and one click away from a valued customer."
Recently demonstrated at Call Center Week and WebRTC Conference and Expo IV, InstaCall allows website administrators to tailor a voice or video chat experience using a simple button generator. Generated button scripts can then be placed into the HTML of any web page.
"Having the InstaCall button on our website makes it easy for customers to contact us via their preferred method, whether it be voice or email, all through one click on the support page," said Kurt Wilson, OnSIP customer and Project Manager at RFMS, Inc. In addition to the one-click convenience, InstaCall also provides the following benefits:

Secure Communications - InstaCall voice and video chats are encrypted.
Seamless Connections - Website visitors are freed from dialing, plugins, and phone trees as they are instantly connected to the right department or individual.
Real-Time Insight - Sales and support agents can receive key caller information (e.g. webpage visited, customer account ID) along with the call.
Better Marketing Intelligence - Marketers can now bridge the information gap between website visitor data and call data with InstaCall's Google Analytics integration.
InstaCalls can be received by sales and support agents with the phone of their choice or OnSIP's InstaPhone, a browser video phone application that allows agents to work from anywhere and receive contextual information about their callers.
"Congratulations to OnSIP for receiving a 2014 Communications Solutions Product of the Year Award," said Rich Tehrani, CEO, TMC. "InstaCall has demonstrated true innovation and is amongst the best solutions that facilitate voice, data and video communications brought to market in the past twelve months. I look forward to continued excellence from OnSIP in 2014 and beyond."
To make a media inquiry regarding OnSIP InstaCall and try the solution today, visit http://www.onsip.com/hello-media.
TMC announced the 2014 Communications Solutions Product of the Year Award winners via press release.
About OnSIP:
OnSIP is a leading provider of real-time communications services to over 25,000 businesses. OnSIP InstaCall is a WebRTC-based solution that empowers any company to add "Amazon Mayday" like functionality to their website or web application in minutes. For maximum customization, OnSIP offers a platform services for developers to rapidly and affordably develop WebRTC applications. Developers benefit from simple and intuitive APIs, including open sourced SIP.js. For more information, visit http://www.onsip.com.
About TMC:
TMC is a global, integrated media company that helps clients build communities in print, in person and online. TMC publishes multiple magazines including CUSTOMER, INTERNET TELEPHONY, M2M Evolution and Cloud Computing. TMCnet is read by more than 1.5 million unique visitors each month, and is the leading source of news and articles for the communications and technology industries. TMC is also the producer of ITEXPO, the world's leading B2B communications event, as well as industry events: M2M Evolution; Cloud4SMB Expo; DevCon5; HTML5 Summit; Super Wi-Fi Summit, CVx; AstriCon; StartupCamp, and more. Visit TMC Events for a complete listing and further information. For more information about TMC, visit http://www.tmcnet.com.