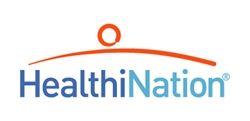 The most comprehensive programming slate in its eight-year history
New York, NY (PRWEB) June 26, 2014
HealthiNation, a leading producer of premium original health and lifestyle video programming, unveils its most comprehensive programming slate in its eight-year history. Fueled by ten all-new original series, HealthiNation will debut their lineup at tonight's Summer Launch Event.
"HealthiNation is on a quest to help people live healthy and active lifestyles. We are laser-focused on producing original content that truly changes lives. Tonight we will showcase how high quality original video programming paired with a new digital video platform can create a fantastic experience for our viewers," said Patrick Vogt, CEO and Chairman of HealthiNation.
The video series include episodes of condition-specific content, as seen in True Champions, an episodic series targeting those living with, or caring for someone with a chronic health condition. New episodes in this award-winning series will feature U.S. Congressman Hank Johnson and country-music singer Julie Roberts.
"Accuracy and credibility are at the core of our video content. HealthiNation continues to be the only health video company that is URAC accredited. URAC is the gold standard in health content accreditation," stated Dr. Preeti Parikh, Chief Medical Editor.
Other original series focus on cooking, nutrition, fitness and beauty; video topics apply to everyone, whether they are living with a health condition or seeking information on healthy living. New videos embrace and educate people in HealthiNation's accessible and approachable voice:
Gluten-Free Tasty shows viewers how to produce gluten-free recipes that everyone can enjoy.
Out For a Bite focuses on all foods outdoors, from food trucks to tailgate parties, picnics, farmer's markets, and local food festivals. Audiences discover street food at it's best.
Homemade Beauty shows viewers how to make their own healthy do-it-yourself (DIY) beauty treatments with common ingredients at home.
Tryout Workout lets viewers participate in the hottest new fitness classes sharing the first-hand experience of a workout newbie.
Roadtrip debuts with Roadtrip Down Under where audiences follow four friends on the road trip of a lifetime exploring the eastern coast of Australia trying daring new activities along the way.
Series launching throughout the remainder of the year:
"HIIT This" builds on the hottest workout trend for 2014, high intensity interval training. Viewers can join HealthiNation trainers as they lead workouts sure to get the heart pumping.
"Fresh Face" features renowned dermatologist, Dr. Bobby Buka, and a cast of professional makeup artists who share tips on skin care and cosmetics to help viewers achieve a fresh face, one that is both healthy and beautiful.
Meet the passionate folks who grow the nation's food on HealthiNation's "Friend of a Farmer". Travel to farms leading the way in organic and sustainable farming methods, and get tips from the farmers on growing at home.
In "Eating By Heart", a Natural Foods Chef creates dishes lower in fat, sugar, and sodium. Dedicated episodes will feature diabetic-friendly and heart-healthy recipes.
Seasonal Guides – "Guide to Summer" and "Guide to Winter" show viewers it's easy and fun to be active all year long. Hosts learn to surf, ski and more, sharing their experiences with viewers along the way. This series will also feature parenting tips and fresh, healthy dishes made with the season's best ingredients.
"This is an exciting time for HealthiNation; we're producing more videos than ever before. Our new slate is packed with information, real perspectives and experiences to inspire consumers everywhere to get active and take charge of their health," said Brendan Anderer, Executive Producer and Chief Programming Officer at HealthiNation.
About HeathiNation
HealthiNation helps and inspires people to live healthy and active lifestyles; one person, one video and one community at a time. With over 87 million monthly video views, HealthiNation is a leading provider of engaging and informative original health video programming. HealthiNation's award-winning video content covers everything from quitting smoking and taking up exercise, to endemic categories like diabetes and multiple sclerosis.