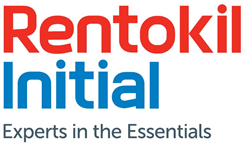 Cockroaches can carry a range of very serious illnesses, and pose a serious risk as their droppings and shed skin lead to allergic reactions. Hand Hygiene is also of great importance to limit the risk of cross contamination.
Cape Town, South Africa (PRWEB UK) 30 June 2014
According to News24 ("Limpopo dept probing hospital baby deaths", 2nd June 2014), conditions at the hospital in Limpopo were severe, with "cockroaches reportedly infested the ward for premature babies, no sanitisers were available for mothers to use before handling babies, a shortage of milk formula, and mothers had to buy their own nappies."
Of all the pests, cockroaches may be the most hazardous of all. Not only can they carry a range of very serious illnesses including salmonella, dysentery, gastroenteritis, typhoid and E.coli, they also pose a serious risk as their droppings and shed skin lead to allergen accumulation, which in turn is known to trigger asthma attacks, especially in children. Cockroach allergens are responsible for numerous allergic reactions in humans, including eczema. The protein tropomyosin has been identified as the asthmatic trigger. See the Rentokil Advice Sheet below for tips for cockroach control.
Good hand hygiene practices - especially in a hospital environment – are also vital to limit the risk of cross contamination, especially for those that are more vulnerable to infection such as premature babies, the sick and the elderly.
Hands contaminated by touching a surface on which a cockroach has recently defecated can transfer germs to a further seven separate surfaces; including babies' feeding bottles and dummies. Germs can also live on a surface for up to 48 hours (American Cleaning Institute, "Putting Germs in their Place: 2014). The fact that Maphutha Malatji Hospital reportedly had a cockroach infestation makes the alleged lack of hand sanitising facilities even more of a risk factor for their premature infants.
More information on cockroaches can be found on Rentokil's website. Contact +27 (0) 800 77 77 88 for information on our pest control services for both residential and commercial properties.
For a more information Initial's hand hygiene services, or to arrange for a free hygiene services survey of your business, contact Rentokil Initial on +27 (0) 800 77 77 88 or visit their website.
About Rentokil-Initial South Africa: The Rentokil Initial group specialises in pest control, hygiene services and interior landscaping for businesses across the globe. Using leading-edge, environmentally-friendly technology, their experts deliver a wide range of tailored services to businesses of all kinds. Rentokil Initial South Africa has operations in all major business centres across the country.
Advice Sheet: How to prevent Cockroaches
1. Eliminate food sources
The most effective way to deter cockroaches is to deny them food, water and shelter. To get rid of cockroaches, get rid of what sustains them.

Do not leave liquids in sinks or buckets
Do not leave food sitting out on counters
Store dry foods in tightly sealed containers
Rinse cans, bottles and plastics before putting them in recycling bins
Empty the rubbish on a daily basis
2. Clean
Exercise cockroach control and clear all waste food and liquid spillage, cleaning up food debris from food preparation areas, under sinks and appliances. Remove pet food, drink and litter trays before nightfall.
3. De-clutter
Cockroaches release an aggregation pheromone in their droppings telling others they have found a safe harborage. Remove old stacks of newspapers and magazines, unused cardboard boxes and all other forms of clutter from the floor or bottom of cupboards where these pests have easy access.
4. Take preventive measures

Varnish or paint wood shelves to seal them, and wipe them clean regularly
Check key risk areas where cockroaches may gain entry into the home – cracks, crevices, vents, sewers and pipe drains
Seal areas such as cracks in walls, around skirting boards, behind electrical sockets, under kitchen sinks and bathroom cabinets to reduce potential hiding areas.
5. Take prompt action
Without specialist know-how and equipment, cockroach control can sometimes be a losing battle. Should you have an existing cockroach problem not responding to a DIY approach, contact a pest control professional. Visit Rentokil's website for more information on how to get rid of cockroaches.