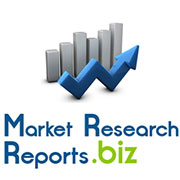 China Lithium Battery Separator Industry Report, 2014-2016
(PRWEB) June 26, 2014
The lithium battery cell is composed of cathode material, anode material, electrolyte and separator, of which, lithium battery separator as a high value-added material with the highest technical barrier among lithium battery materials accounts for about 15-20% of the battery cost. The main role of the separator is to separate the positive and negative electrodes of the lithium-ion battery, thus preventing two neighboring contacts from a short circuit.
Browse full report with Toc: http://www.marketresearchreports.biz/analysis-details/global-and-china-lithium-battery-separator-industry-report-2014-2016.
In 2013, the global and Chinese lithium battery separator mainly presented the following characteristics:
First, the global capacity was expanded by a large margin, and prices continued to fall.
According to ResearchInChina, the global mainstream suppliers of separator (other than China) had put 1.018-billion-m2 capacity into production as of 2013, of which, the wet process held a dominant position by attaining 848 million m2; the dry process contributed 170 million m2, which came mainly from U.S.-based Celgard and Japan-based UBE Industries, with 180-million-m2 dry process capacity under construction.
The global shipment of lithium battery separator increased from 273 million m2 in 2008 to 843 million m2 in 2013, so did the overall capacity from 362 million m2 to 1.9 billion m2, the capacity expansion grew much faster than demand. The global capacity utilization then fell to 44% in 2013.
Boosted by the huge market demand for separator, the global capacity will continue to be released. It is expected that the global lithium battery separator market will be featured with quantity increases and price collapses, with the average price falling from USD1.73 / m2 in 2013 to USD1.48 / m2 in 2016.
To download full report with Toc: http://www.marketresearchreports.biz/sample/sample/208541.
Second, the lithium battery separator market concentration continued to decline.
As the Chinese lithium battery separator capacity was put into production in large quantities, the global separator market concentration suffered decline. In 2013, Japan-based Asahi Kasei, U.S.-based Celgard, South Korea-based SKI and Japan-based Toray Tonen occupied a 56.8% share of the global market, showing a sharp decline as opposed to the market concentration in 2008, when Asahi Kasei, Celgard, Toray Tonen and UBE Industries as the top four companies accounted for 82.8%.
In 2013, China's domestic separator shipment reached 265 million m2, showing a year-on-year increase of 61%, the proportion (in global shipment) rose from 17% in 2010 to 31% in 2013, so did the localization rate from 28% to 52%. The same year, the three biggest suppliers of separator in China - Xinxiang Zhongke Science and Technology (GREEN) Co., Ltd, Shenzhen Senior Technology Material Co., LTD and Foshan Jinhui Hi-tech Optoelectronic Material Co., Ltd hit 52.4% market share.
To inquiry before buying report: http://www.marketresearchreports.biz/analysis/208541.
Third, the high-performance separator will become the main demand growth point for the future lithium battery separator market.
In 2013, the global shipment of lithium battery separator attained 843 million m2, up 33.2% YoY; the compound growth rate was 22.6% in 2007-2013. In view of the strong demand from electric vehicles, energy storage devices, etc. for power lithium battery, the global demand for lithium battery separator will come to 1.99 billion m2 in 2016, at a compound growth rate as high as 33% in 2013-2016.
Table of Contents
1 Introduction to Lithium Battery Separator
1.1 Properties and Application
1.2 Classification
2 Lithium Battery Separator Production Preparation and Technical Performance
2.1 Base Material
2.1.1 Polyolefin
2.1.2 Non-woven Fabrics
2.1.3 Ceramic Coating
2.2 Production Technique
To know more ICT Market Research Reports: http://www.marketresearchreports.biz/category/96.
3 Global Lithium Battery Separator Industry
3.1 Global Lithium Battery Separator Market
3.1.1 Market Demand
3.1.2 Market Size
3.1.3 Product Price
3.2 Global Lithium Battery Separator Companies
4 China Lithium Battery Separator Industry
4.1 China Lithium Battery Separator Market
4.1.1 Market Demand
4.1.2 Homemade/Imported Separator
4.1.3 Market Size
4.1.4 Product Price
About us
MarketResearchReports.biz is the most comprehensive collection of market research reports. MarketResearchReports.Biz services are specially designed to save time and money for our clients. We are a one stop solution for all your research needs, our main offerings are syndicated research reports, custom research, subscription access and consulting services. We serve all sizes and types of companies spanning across various industries. Kindly Visit: http://www.marketresearchreports.biz/.
Contact US:
Office: United States
State Tower
90 State Street, Suite 700
Albany, NY 12207
United States
Toll Free: 866-997-4948
Tel: +1-518-618-1030
E: sales(at)marketresearchreports(dot)biz
More research reports with Smae Publisher: http://www.marketresearchreports.biz/publisher/67.