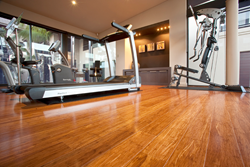 (PRWEB) June 26, 2014
Recently, BambooIndustry.com, the world's leading bamboo product supplier, has launched a special offer for its elegant click strand woven bamboo floorings. According to the company's senior spokesman, these high quality floorings are very popular among worldwide distributors. In addition, they are now available at promotional rates, up to 29% off.
"We are pleased to announce the special offer. Our click strand woven bamboo floorings are offered in many specifications. Each of them is delicately made from natural materials. Clients who are planning to buy cheap bamboo floorings can visit our website now. Please pay attention that the promotion will be valid until July 06, 2014," the senior spokesman says.
BambooIndustry.com is famous in the global market for its excellent bamboo product and great online service. Besides the low prices, the company also offers low shipping fees to facilitate new and old clients. Wonderful custom made items are available on its website.
For additional information, BambooIndustry.com's top designers put customer needs in a very important place. It is excellent in the bamboo industry because of its experienced workers, amicable service and fast delivery. Moreover, the company has invested a lot of money in high end production facilities.
About BambooIndustry.com
BambooIndustry.com is a website that belongs to BothBest Bamboo Flooring Co. Ltd., a professional supplier and exporter of bamboo products. Certified by both ISO9001:2008 and ISO14001:2004, the company has 8 years of experience in the manufacturing and wholesale of bamboo flooring products. It strives to bring its customers the latest styles and innovations of bamboo flooring, bamboo paneling, bamboo plywoods, bamboo furniture, and other bamboo products.
More information can be found at http://www.bambooindustry.com/products/bamboo-flooring/click-strand-woven-bamboo-flooring.html.