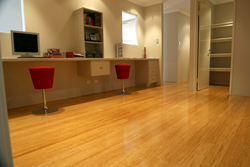 (PRWEB) June 28, 2014
Recently, BambooIndustry.com, a reliable bamboo product supplier, has unveiled its new collection of engineered bamboo floorings. Today, the company's sales representative announced that all these brand new floorings are provided at discounted prices, up to 30% off; the promotion will come to an end on July 10, 2014.
BambooIndustry.com is an outstanding online supplier; it has been devoted to designing and manufacturing high quality bamboo floorings for several years. In addition, the company insists on providing fast delivery to all its new and old customers. Its online workers sincerely want to help worldwide distributors to get cost-effective bamboo products.
All the company's engineered bamboo floorings are promised to be excellent. More importantly, a large proportion of its quality items are popular in the global market. It is working hard to manufacture more bamboo floorings. Now, a lot of BambooIndustry.com's great items are available at promotional rates.
The sales representative states, "We are proud to unveil the new engineered bamboo floorings and launch the special offer. All these brand new products come with affordable prices now. This time, all our clients don't have to pay large amounts of money to get their favourite bamboo floorings. In addition to the low prices, we are also offering discounted shipping costs."
About BambooIndustry.com
BambooIndustry.com is a website that belongs to BothBest Bamboo Flooring Co. Ltd., a professional supplier and exporter of bamboo products. Certified by both ISO9001:2008 and ISO14001:2004, the company has 8 years of experience in the manufacturing and wholesale of bamboo flooring products. It strives to bring its customers the latest styles and innovations of bamboo flooring, bamboo paneling, bamboo plywoods, bamboo furniture, and other bamboo products.
More information can be found at http://www.bambooindustry.com/products/bamboo-flooring/engineered-bamboo-flooring.html.