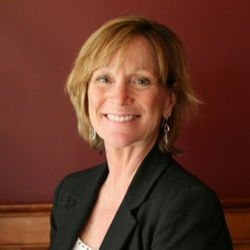 Wethersfield, Conn. (PRWEB) June 26, 2014
Qualidigm, the mission-driven national healthcare consulting company in Wethersfield, Conn, has appointed Ann Olson, RN, BSN, healthcare executive and former president and CEO of Interim HealthCare of Hartford, Inc. to its board. Effective immediately, Olson will serve Qualidigm's Board of Directors for a three-year term.
"I am delighted that Ann has joined Qualidigm's accomplished and energetic Board of Directors," said Tim Elwell, Qualidigm president and CEO. "Home healthcare represents a strategic focus for Qualidigm and Ann has extensive experience in this area. She is a forward thinking healthcare visionary with proven strategic leadership skills. We are fortunate to have Ann join us in the ongoing discussion of extending and expanding Qualidigm's reach," said Elwell.
"I am very pleased to join Qualidigm's dynamic Board of Directors," said Olson. "This role is a natural fit since my passion is patient quality and outcomes which aligns with the company's mission of improving the quality, safety and cost-effectiveness of healthcare through transformational change."
In 1991, Olson joined Interim HealthCare of Hartford, Inc. a comprehensive healthcare organization which includes a Licensed and Medicare Certified Home Health and Hospice Agency, Healthcare Staffing Company and a Personal Care and Support Division and served as president and CEO from 2011 to 2014. In this capacity, she successfully transitioned the organization from an owner-operated business to a Board Governance structure. Additionally, Olson led the Senior Team to successfully implement change management to enhance engagement, accountability, clinical outcome and financial metric and performances. In other managerial roles at Interim, Olson served as administrator overseeing all agency management staff and operations, regulatory compliance, and business development. In her role as director of sales and marketing, she managed sales and contract activities, and led the team to exceed referral goals through collaboration with hospital, long term care, physician and insurance accounts.
Olson earned a Bachelor's Degree in Nursing from Saint Anselm College in Manchester, NH and plans to start a Healthcare MBA online program this August. She is a member of the Sigma Theta Tau Honor Society of Nursing, Case Management Society of America, and the American Case Management Association. Since 2011, she has served on the Board of Directors for the Connecticut Association for Health Care at Home as the Chairperson of the Government Relations and Reimbursement Committee.
See the full roster of Qualidigm Board of Directors.
About Qualidigm:
Based in Wethersfield, Conn., Qualidigm's mission is to improve the quality, safety and cost-effectiveness of healthcare through transformational change. Qualidigm provides consulting services to public and private sector clients throughout Connecticut and nationwide. These services include Consulting, Data Analysis, Health Information Technology, Patient Safety, Quality Improvement and Utilization Review. For 30 years, Qualidigm has served as the Medicare Quality Improvement Organization (QIO) for the State of Connecticut under contract with the Centers for Medicare and Medicaid Services. In this capacity, Qualidigm is charged with protecting the rights of Medicare beneficiaries and improving the safety and quality of care they receive. Qualidigm is also a Patient Safety Organization (PSO) as designated by the State of Connecticut. http://www.Qualidigm.org.
###