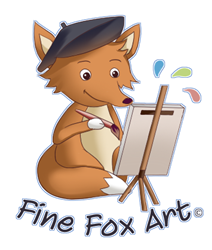 'We provide a simple to use service, with free registration – for as long as you want.' - Neo Kafkarides, Founder
Buntingford, UK (PRWEB) July 01, 2014
Fine Fox Art, announced today the immediate launch of their art site at http://www.fine-fox.com. The site provides a safe and secure site to buy and sell art from £300 to over £20,000, and includes hand-signed lithographs and original works by artists such as Pablo Picasso, Salvador Dali, Andy Warhol, and Roy Lichtenstein.
Sales negotiations are done anonymously, with identity protection, until such time as the purchase price is agreed with seller. The buyer has 3 days to examine art, before funds are released to seller.
"We provide an effective way to buy and sell art, with no charges made for listing – and, with no time limit," said founder Neo Kafkarides. "We add our fees on top of the asking price, so the seller will get 100% of his sale price, less any credit card or PayPal charges, unlike a lot of other sites," he added.
"Registration is simple and the site very easy to use, with on-line help from our support team, if required," he added
Fine-Fox also offers an art location and acquisition service, and will endeavour to track down and purchase specific works of art, or art by a particular artist, if available for sale.
Fine-Fox-Art welcomes works from artists, dealers, collectors, and galleries – please take a look at our site – and give us a try.
You can register for Fine-Fox-Art at http://www.fine-fox.com.
For further information - email: support(at)fine-fox(dot)com.
Press contact:
Neo Kafkarides
Tel: +44 - (0) 560-114-1253
Email: support(at)fine-fox(dot)com
Web: http://www.fine-fox.com