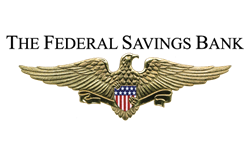 The one caveat to inventory growth is that buyers might need jumbo loans to purchase a new property on the market.
Chicago, IL (PRWEB) June 26, 2014
Though tight inventory has continued to be a problem for first-time home buyers during the housing recovery, conditions improved in May. The Federal Savings Bank, a veteran owned bank located in the Midwest, finds this news is positive for the entire housing industry.
According to Zillow's Real Estate Market Reports, the inventory of for-sale homes in the U.S. increased 11.8 percent year over year in May. Month over month, there was a 4.3 percent rise, representing the third consecutive monthly increase. These gains followed slumps that plagued 2012 and the majority of 2013, providing potential home buyers with the opportunity to shop for homes with less intense competition.
By analyzing more than 600 metro areas, and 506 of these locations had year-over-year inventory growth in May. The Las Vegas market posted the most noticeable gain, climbing 51.5 percent compared to May 2013.
"It's good to see overall inventory rising," said Stan Humphries, Zillow's chief economist. "It's likely that many would-be sellers have decided to capitalize on recent home value gains, particularly as the pace slows, and list their home for sale now in order to move into a new home while mortgage interest rates remain low."
Affordable homes still have shrinking inventory
The one caveat to inventory growth is that buyers might need jumbo loans to purchase a new property on the market. More gains were seen in the middle and top third of home values. Meanwhile, there were declines for the lowest-priced homes in 28 of the nation's largest metro areas tracked by Zillow.
Humphries noted that this presents a challenge for first-time buyers, as they tend to shop in the less expensive market. Furthermore, those properties that are available are are selling at higher prices, as unyielding demand is driving home values up. The chief economist said he hopes the inventory growth seen for more expensive properties will soon be evident for affordable homes.
Although all-cash buyers still represent stiff competition for mortgage-dependent buyers, their presence is (fortunately for first-time home buyers) waning in the housing market, The Federal Savings Bank highlighted this fact in a June 24release titled "All-Cash Sales Declined During The First Quarter."
New housing provides inventory aid
The U.S. Census Bureau released its May new residential construction report, which showed that newly built homes could have been a catalyst for the inventory gains. Privately owned housing completions rose 6.8 percent from April to May, increasing to a seasonally adjusted annual rate of 897,000 units. There was a 24.8 percent gain compared to May 2013. Completions in the single-family housing market went up 2.1 percent month over month to a rate of 618,000 units.
Despite the rise in completed homes, there could be fewer builders breaking ground in the coming months. Declines were posted for housing starts and the number of building permits issued. These decreases were seen in the privately owned and single-family markets, but they were all single-digit drops.
For information about first-time home buyer loans that can give you a winning edge in a competitive housing market, contact the Federal Savings Bank, a veteran owned bank.