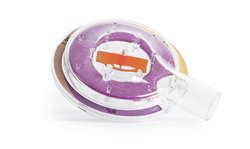 The FLOCAP is currently the only product on the market that features both an on-board CO2 and an air flow indicator.
Louisville, KY (PRWEB) July 01, 2014
ORSupply.com — an online medical supplies and accessories division of DRE, Inc. — is pleased to announce the addition of the innovative FLOCAP Flow Indicator to its wide selection of products.
The FLOCAP is a new, single-use device designed to indicate carbon dioxide and air flow levels in situations where caregivers are require to administer breaths to patients. This device is meant for use in high-stress medical situations, making it an ideal candidate for emergency medical technicians, fire and rescue operations and military personnel.
Brent Kramer, e-commerce manager for ORSupply.com, said he and his team are excited the company is one of the first to distribute the FLOCAP.
"It's a new product that's unique to the market," Brent said. "And we really think it will make a difference in our customers' day to day routines."
The FLOCAP is currently the only product on the market that features both an on-board CO2 and an air flow indicator.
When medical professionals use the FLOCAP, the device's CO2 color-changing indicator will allow them to know if the patient has been properly intubated. The FLOCAP's flow indicator spins to show the patient's breathing pattern, preventing harmful breath stacking.
ORSupply.com is a one-stop shop for all the medical supplies needs of any surgical center or operating room.
The company carries a wide range of medical accessories, and can usually secure it even if a product isn't listed. The sales team at ORSupply.com has a great working relationship with its 200 healthcare suppliers, helping customers find the medical supplies they need.
ORSupply.com is offering FLOCAP Flow Indicators in packs of 24 units. Click here to view a simulation of the FLOCAP's unique dual indicator system, and contact ORSupply.com to secure your order today.
About ORSupply.com
ORSupply.com is a division of DRE, Inc., that specializes in selling and distributing medical accessories and supplies to hospitals, surgery centers, clinics, research labs and medical facilities across the United States. ORSupply.com's goal is to provide medical professionals with a one-stop destination for researching and purchasing medical accessories and supplies.