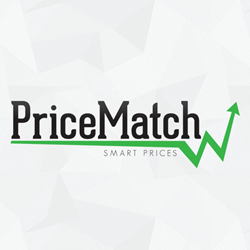 Both companies strive to offer the most efficient and affordable tools for SMB hoteliers, backed by a team of expert account managers.
Paris, France (PRWEB) June 26, 2014
PriceMatch factors in the hotel's history, Competitors' prices, local and national events, the Hotel's e-reputation, transportation prices, weather forecasts and exchange rates.
PriceMatch and Hotelogix are both cloud-based solutions and work with minimal infrastructure.
Both companies strive to offer the most efficient and affordable tools for hoteliers, backed by a team of expert account managers. Thanks to Hotelogix Distribution system, all the hotelier's decisions will be dispersed in real-time across the relevant channels
HITEC 2014 is the perfect time to unveil such an interesting partnership.
"We are happy to partner with PriceMatch to enhance our offering to the SMB hospitality segment. For a hotelier, a centralized system to manage their operations, distribution and revenue management shall be an unparalleled offering and advantage," says Aditya Sanghi, CEO of Hotelogix.
"This partnership will help PriceMatch pursue its goal of democratizing scientific revenue management. We are proud to take this new step in the SMB segment with such an efficient PMS like Hotelogix" says Charles Falanga, Country Manager for the USA.
About PriceMatch
PriceMatch provides an innovative and easy-to-use revenue management solution designed for both hotel managers and experienced revenue managers. Using big data and advanced econometric tools, the unique PriceMatch algorithm provides pricing recommendations through an extremely user-friendly website. Our account managers and engineers can provide you with a personalized experience to help optimize your RevPar.
More info at https://www.pricematch.travel/en/.
About Hotelogix
Hotelogix is a unique, cloud-based, end-to-end, hospitality technology solution, built to seamlessly manage hotels, resorts, serviced apartments or multi-location hotel chains, by providing a single window to manage all hotel operations and bookings (online and offline). Hotelogix also integrates with travel agent networks and external booking sites, providing a wider inventory distribution, along with real-time integration with partner sites, group booking websites, and other central reservation systems. Hotelogix is used by both new hotels, hotels previously unable to afford such 360 degree technology, and hotels looking to replace legacy systems with a web-based SaaS solution, which gives greater functionality and a higher level of integrations for distribution of inventory. Hotelogix offers 24x7 live support and transparent pricing plans to its customers, and is hosted on highly reliable and secured cloud services. Hotelogix is used in over 70 countries including the USA, UK, Mexico, Spain, Australia, Thailand, Indonesia, Malaysia, Philippines, and Singapore and is backed by Accel Partners.
More info at http://www.hotelogix.com.