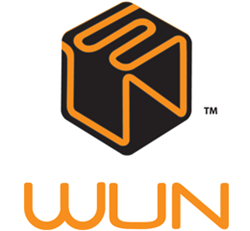 Our GWA sponsorship reflects our commitment and belief in the category, said Dale Hersowitz, CEO, WUN Systems.
Miami, FL (PRWEB) June 26, 2014
WUN Systems LLC, a leading technology innovator for shared space providers, and start-up software firm, HappyDesk, today announced its Platinum sponsorship of the 2014 Global Workspace Association (GWA) Annual fall Educational Conference & Trade Show being held in Boca Raton, FL, September 10-13, 2014.
Taking place at the Boca Raton Resort & Club, the gathering is one of the preeminent events for shared space owners and principals covering best practices, current operational issues and sales and marketing tactics. GWA works with high-impact operators and the conference aims to help them improve and grow their businesses.
Dale Hersowitz, Co-Founder of HappyDesk and CEO of WUN Systems said: "Shared space providers play an important role in today's business landscape. We are part of an $11 billion dollar industry with more growth ahead. People are no longer working in a traditional office setting and shared space providers are at the forefront of meeting the needs of the modern worker. Our GWA sponsorship reflects our commitment and belief in the category."
GWA Executive Director, Richard Meyers, stated: "We're excited that an industry leader, HappyDesk, has joined several others in sponsoring the annual educational conference and trade show for the serviced workspace industry. Their leadership is demonstrated through their Platinum Sponsorship of the event which helps our annual conference – and our industry – succeed greatly."
About HappyDesk
HappyDesk was created with a sole purpose in mind – to enhance the human connection between shared space providers and seekers. Space providers leverage HappyDesk's white label e-commerce, CRM, billing, proposal, door access and marketplace to increase engagement. The result: providers enjoy satisfied clients, increased revenue and greater efficiencies. Seekers rely on HappyDesk because of the endless amount of shared space options they can search and reserve. With hundreds of providers across four continents, direct engagement between provider and end-user has never been so easy or transparent.
About WUN Systems
WUN Systems provides workspaces with data, telephone systems, VoIP, Wi-Fi, Internet, security and cloud services designed specifically for executive suites in over 80 cities across North America. WUN Systems' voice and cloud-based technology products enable workspace providers to deliver enterprise-grade products and services to executive suite clients.