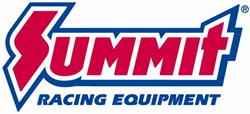 Tallmadge, OH (PRWEB) June 30, 2014
Turn a late model truck, SUV, or musclecar into a rolling light show with Oracle Lighting from Summit Racing. Oracle Lighting uses the latest lighting technology to create headlights, halo lights, illuminated emblems, and other components to make a vehicle look like those high-end luxury vehicles and supercars.
SMD HALO HEADLIGHTS
These preassembled OEM-style headlights come complete with Xenon bulbs and Oracle's LED halo rings, making installation a plug and play deal. The halo rings use a special type of LED surface mount diode (SMD) that produces intense bright light—even in direct sunlight—while consuming very little power. They will enhance the looks of your vehicle without compromising safety, function, or its original lines.
HALO LIGHTS
Summit Racing offers several types of Oracle Halo Lights:
The ColorSHIFT and SMD LED Halo Lights fit in existing OEM headlights or fog lights. Unlike other halo lights that use one LED to illuminate the ring, Oracle uses hundreds of high quality, American-made LEDs. The ColorSHIFT halos can be programmed to shift colors and patterns, while SMD halos product brilliant white light.
Oracle's CCFL (cold cathode fluorescent light) Halo Lights project a very bright white light with a slight hint of blue or cyan, similar to neon lighting. The look matches OEM HID headlights almost perfectly and is visible day or night.
The Oracle Plasma Halo Lights are solid-state LED lights that feature a Chip-On-Board (COB) design where hundreds of semiconductors make direct contact to the circuit board. That provides a very bright, consistent white light which appears as a continuous ring rather than a string of individual LEDs.
All Oracle Halo Lights come with necessary connectors and controllers, and are covered by a limited lifetime warranty.
ILLUMINATED EMBLEMS FOR CHEVY AND CHRYSLER
These illuminated emblems are genuine factory badges that have been modified to accept an acrylic plate fitted with LED lighting. Installation is easy—just remove the existing factory badge and install the Oracle one in its place. Wiring is routed through existing holes in the trunk lid and ties into the parking lights. Wiring and connectors for installation included.
Available Emblems: 2010-14 Chevy Camaro Bowtie and SS, Corvette C6 Crossed Flags, and Chrysler Wing in your choice red, white, amber, green, blue, or purple lighting or with Oracle's ColorSHIFT technology that lets you choose the color.
Summit Racing also carries Oracle Lighting LED side marker lights, LED-lighted side view mirrors for Jeep JK Wrangler and 2010-14 Camaro, and replacement LED and Xenon bulbs.
SEE ALL ORACLE LIGHTING PRODUCTS AT SUMMIT RACING
Summit Racing Equipment
http://www.SummitRacing.com
1-800-230-3030